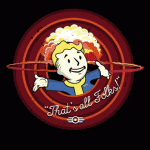 Offline, last visit: 7 hours ago
member for: 2 years
Processor:
AMD X8 FX-8370 Black Edition
Memory:
4*8GB CORSAIR Vengeance DDR3 1866MHz CL9
Videocard:
GAINWARD GTX 1070 (képen még az msi 960 armor 2x van) <--- azóta: 970g1 gaming, majd gigabyte 1060 oc volt)
Op. system:
W10x64
Motherboard:
ASRock 970 Extreme3 R2.0
Store device:
SSD: SAMSUNG 120GB 840 EVO / HDD: 3* 1TB Samsung F1 7200rpm 32mb sata2
Soundcard:
Asus Xonar D2X
PC Case:
Bitfenix Colossus
Power supply:
Thermaltake Berlin 630w (bronz belsős) <----(ezt még akkor el is hittem)
Monitor:
LG 34UM58-P Ultrawide iPS 21:9 (első 3 kép még a HP x23, utolsó pedig az azt követő Philips 278G4DHS
Keyboard:
Hama uRage Illuminated
Mouse:
A4tech Bloody rt5a
Others:
Procihűtő.: Zalman CNPS9500, Steelseries Siberia V2 Frost Blu, Logitech G27, xbox one wless joy, xbox 360 wless joy, Epson BX 610 FW nyomtató. /// HIFI: Bowers & Wilkins front: 2db B&W CDM1SE, háttér: 2db B&W DS6 THX Lucasfilm. Center: valami Quadral QLX, most nem szeretném megfordítani... Erősítő: Onkyo TX-DS676, SUB: B&W ASW1000
Changelog:
A lényeget néha leírogatom bár nem tudom kinek és miért...
Rakás képem van de egyszerűen nincs türelmem lepusztítgatni a minőségüket és próbálgatni, h feltölti-e az oldal v sem.
Amúgy meg tudnád mondani mennyi az idő?
Kezembe mutasd..
Mitparázó, asszed elveszem?
Na amiér ilyen kis lehúzós kötschögnek néztél, ezért most tényleg be vagy rántva
Refreshed: 2017. 10. 24.
Post Comment
Please login to post a comment.
Comments: 12