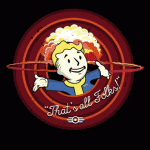 Offline, last visit: 8 hours ago
member for: 1 year
Processor:
AMD X8 FX-8370 Black Edition
Memory:
4*8GB CORSAIR Vengeance DDR3 1866MHz CL9
Videocard:
GAINWARD GTX 1070 (képen még az msi 960 armor 2x van) <--- azóta: 970g1 gaming, majd gigabyte 1060 oc volt)
Op. system:
W10x64
Motherboard:
ASRock 970 Extreme3 R2.0
Store device:
SSD: SAMSUNG 120GB 840 EVO / HDD: 3* 1TB Samsung F1 7200rpm 32mb sata2
Soundcard:
Asus Xonar D2X
PC Case:
Bitfenix Colossus
Power supply:
Thermaltake Berlin 630w (bronz belsős)
Monitor:
LG 34UM58-P Ultrawide iPS 21:9 (első 3 kép még a HP x23, utolsó pedig az azt követő Philips 278G4DHS
Keyboard:
Hama uRage Illuminated
Mouse:
A4tech Bloody rt5a
Others:
Procihűtő.: Zalman CNPS9500, Steelseries Siberia V2 Frost Blu, Logitech G27, xbox one wless joy, xbox 360 wless joy, Epson BX 610 FW nyomtató. /// HIFI: Bowers & Wilkins front: 2db B&W CDM1SE, háttér: 2db B&W DS6 THX Lucasfilm. Center: valami Quadral QLX, most nem szeretném megfordítani... Erősítő: Onkyo TX-DS676, SUB: B&W ASW1000
Changelog:
Baromi sok minden változott, a lényeget néha leírogatom de nem tudom kinek és miért...
A képekből és a fent leírtakból már a szoba sem ugyanaz.. (szinte csak a hifi meg a gépház változatlan)
Fotókhoz le kéne törölnöm a port meg stbstb... majd nagytakarításnál..
Amúgy meg tudnád mondani mennyi az idő?
Kezembe mutasd..
Mitparázó, asszed elveszem?
Na amiér ilyen kis lehúzós kötschögnek néztél, ezért most tényleg be vagy rántva
Refreshed: 2017. 06. 21.
Post Comment
Please login to post a comment.
Comments: 11