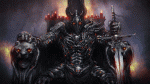 Szőke Richárd (Rapi)
23 years old, male
Hungary
Offline, last visit: 6 days ago
member for: 5 months
Processor:
CPU tulajdonságai CPU típusa DualCore AMD Athlon II X2 B24, 3000 MHz (15 x 200) CPU alias Regor CPU stepping DA-C3 Utasításkészlet x86, x86-64, MMX, 3DNow!, SSE, SSE2, SSE3, SSE4A Eredeti órajel
Memory:
3-om darab ram van benne Memória modul tulajdonságai Modul neve Kingston HyperX KHX1866C10D3/4G Sorozatszám 711C4FB7h (3075415153) Gyártás ideje 16. hét / 2015 Modul mérete 4 GB (1 rank, 8
Videocard:
Grafikus processzor tulajdonságai Videokártya nVIDIA GeForce 210 BIOS verzió 70.18.64.00.05 BIOS dátuma 2014. 01. 08. GPU kódneve GT218 PCI eszköz 10DE-0A65 / 1043-848F (Rev B1) Tranzisztorok
Op. system:
Microsoft Windows 10 Enterprise 64 bites
Motherboard:
Alaplap tulajdonságai Alaplap azonosítója <DMI> Alaplap neve Hewlett-Packard HP Compaq 6005 Pro SFF PC Front Side Bus tulajdonságai Busz típusa AMD K10 Valódi órajel 200 MHz Effektív
Store device:
2 van a fő táróló : ATA eszköz tulajdonságai Modell azonosító WDC WD2500AAJS-75M0A0 Sorozatszám WD-WMAV2L622132 Revízió 02.03E02 World Wide Name 5-0014EE-0AC745C87 Eszköz típusa SATA-II Paramé
Soundcard:
alap lapi / videókártya hdmi-n
Optical driver:
Optikai meghajtó tulajdonságai Eszköz leírása TSSTcorp CDDVDW TS-H653Q Sorozatszám TS-H653QFirmware Firmware revíziója HC01 Puffer mérete 2 MB G
Refreshed: 2017. 07. 13.
Post Comment
Please login to post a comment.
Comments
No comments have been posted. Be the first to comment!