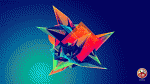 Offline, last visit: 53 days ago
member for: 3 years
Processor:
Intel Pentium g3260 3,30Ghz
Memory:
Kingston 4GB DDR3 1600MHz KVR16N11S8/4 memória Kingston 2GB DDR3 1066Mhz KVR1066D3N7K2
Videocard:
Gigabyte Radeon HD6950 1GB GDDR5 256 bit Windforce 3x Átmodoltam 6970-né és kis fesszel 1Ghz-en szalad.
Op. system:
Windows 8.1 Pro 64 Bit
Motherboard:
MSI H81M-E33
Store device:
Western Digital Caviar Blue 1TB EZEX Kingston SUV120GB OCZ Vertex 3 120GB
Optical driver:
Nem élek ilyesféle szerekkel.
PC Case:
Bitfenix Neos fekete, nem plexis
Power supply:
Corsair CX450M
Monitor:
Gericom g2200
Keyboard:
Logitech k200
Mouse:
Trust GXT 25
Others:
A gépház rengeteg egyedileg 3D nyomtatott cuccal lett kiegészítve.
Changelog:
-A Seagate Barracuda vinyóm átkerült egy másik gépbe.
-A Cooler Master tápot leváltottam egy Corsair CX450M-re. Mérföldekkel jobb.
-Uncsitesóm megdobott még +2gb rammal.
-Ami változott, lecseréltem az XFX HD5850 1 GB GDDR5-öt (referenciahűtős) egy Gigabyte HD6950 1GB GDDR5 Windforce 3x-re.
-Bekerült még egy OCZ Vertex 3 SSD is a pakliba.
-Vettem egy ID-COOLING SE902X-et, ledes, nem hangos, közepesen jól hűt.
In use:
2016. 06. -
Refreshed: 2017. 07. 10.
Post Comment
Please login to post a comment.
Comments
No comments have been posted. Be the first to comment!