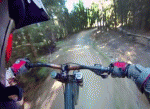 Offline, last visit: 14 days ago
member for: 3 years
Processor:
i7 7700 (4.20ghz-turbo boostal)
Memory:
Hyperx Fury 2X8GB=16GB (Dual Channel)-2400 Mhz
Videocard:
Nvidia Geforce GTX 1060 6GB (Gigabyte G1 Gaming)
Op. system:
Windows 10 Enterprise 64 bit
Motherboard:
ASUS H110-Plus
Store device:
Seagate 1 TB 7200 rpm + Seagate 2 TB 7200 rpm + Seagate 2TB Firecuda SSHD 7200 rpm + Kingston SSD Now V 300 (120 GB)
Soundcard:
az alaplapban....
Optical driver:
1 drb. lg, 1 drb. dvd multi recorder
PC Case:
Raidmax
Power supply:
Chieftec CTG 650C
Monitor:
1:AOC 24 inch 144HZ(1ms válaszidővel)+2:samsung (27 inch 60HZ monitor)+3:Samsung 32 colos tv/monitor
Keyboard:
Corsair K95 RGB (mechanikus billentyűzet-barna switches-EU kiosztás)
Mouse:
Logitech G900 (wireless and wired)
Others:
20 mbps net.Csak sajnos nem bìrja a telefon háló a 20 at így 10 mb/s ot ad xD...Serbia :)

-----Vertagear Racing Series SL 2000 gamer szék
-----CPU Hűtő:Cooler Master Hyper T4
-----egérpad: Cooler Master Swift-rx L
-----Iphone 6s Plus -64GB
-----Cooler Master Hyper T4 CPU Hűtő
-----Logitech 900 fokos kormány
-----HyperX Cloud 2 füles (Stereo---7.1)
-----5 usb-s bővítőkártya
-----Xbox ONE Controller
-----Hangfalak
-----... ... ...
Refreshed: 2017. 07. 20.
Post Comment
Please login to post a comment.
Comments: 3