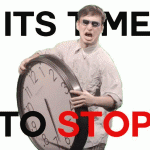 18 years old, male
Hungary
Offline, last visit: 33 days ago
member for: 1 year
Processor:
Intel Skylake Core i5-6600 3.3GHz LGA1151 Magok száma: 4 magos Processzor órajel: 3300 Mhz Gyártási technológia: 14 nm L2 cache: 6 MB TDP: 65 W
Memory:
8GB DDR4 RAM
Videocard:
GIGABYTE GeForce GTX 1060 WINDFORCE OC 3GB GDDR5 192bit PCIe (GV-N1060WF2OC-3GDD) Grafikus chip sebessége: 1556 MHz Grafikus memória sebessége: 8008 MHz Memória mérete: 3072 MB Memória típusa: D
Op. system:
Windows 10 PRO 64 bit
Motherboard:
ASUS B150-PLUS Processzor gyártó: Intel CPU Foglalat: Socket 1151 Chipset: Intel B150 Memória típusa: DDR4 Szerver alaplap: Nem Videókártya típusa: PCI-Express Integrált videókártya: Van
Store device:
Segotep PS-111D-500
Soundcard:
Genesis HX55 fejhallgatóba integrált
Optical driver:
Kingston UV400 120GB Kapacitás: 120 GB Maximális adatátviteli sebesség: 6 Gbit/s NAND flash típusa: TLC Maximális SSD olvasási sebesség: 550 MB/
PC Case:
Segotep PS-111D-500
Power supply:
iBOX Cube II 700W
Monitor:
HP Compaq LA1951g Típus: LCD monitor Ívelt kijelző: Nem 3D monitor: Nem Képátló: 19 inch Képa
Keyboard:
Hama uRage Lethality
Mouse:
Speedlink Decus gaming mouse
Others:
-X7 gaming egérpad
Changelog:
-2014/08-ban alap gép: CPU: AMD fx-4300 GPU: AMD R7 250 MB: ASROCK 970GM-VFX 8GB DDR3 RAM
-2016/08-ban GPU újítás: AMD R7 250 ---> Gigabyte GTX 1060 3GB
-2016/12-ben CPU; MB; RAM újítás: AMD fx-4300 ---> Intel I5-6600; Asrock 970GM-VFX ---> ASUS B150 Plus; 8GB DDR3 RAM ---> 8GB DDR4 RAM
In use:
2014. 06. -
Refreshed: 2017. 01. 24.
Post Comment
Please login to post a comment.
Comments
No comments have been posted. Be the first to comment!