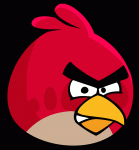 Offline, last visit: 2 days ago
member for: 6 years
Processor:
Core i5-4460 3.2/3.4 Ghz
Memory:
Kingston HyperX DDR3 1866 MHz 4x4 Gb (16Gb)
Videocard:
XFX Radeon RX 470 Black Edition 4GB GDDR5
Op. system:
Win 10 Pro
Motherboard:
ASRock - H97M Anniversary
Store device:
Adata SX930 120 Gb SSD + AMD 480 Gb SSD + 3x Seagate 1T 7200 rpm + 2TB Seagate 7200 rpm
PC Case:
Jsp-Tech H-688A (EZCOOL)
Power supply:
EVGA 650W GQ
Monitor:
Asus VK221D 21.6 1680x1050 / 1920X1080 HDMI to VGA átalakítóval megy a full hd!
Others:
Oculus Rift Dk2
Refreshed: 2017. 09. 05.
Post Comment
Please login to post a comment.
Comments: 9