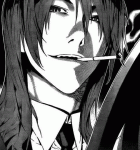 Hmmm kitalálod vendégem vagy egy sörre! (Zippi)
23 years old, male
Hungary
Offline, last visit: 15 days ago
member for: 2 years
Processor:
AMD FX 2Gen X6 6300 BE
Memory:
Samsung Extreme+ 2x4 GB 9-9-9-24 DDR3 1600Mhz
Videocard:
ASUS R9 280X TOP DirectCu II 3GB DDR5
Op. system:
Windows 10 Pro
Motherboard:
ASUS M5A97 LE R2.0
Store device:
KINGSTONE UV400 SSD Seagate Barracuda 1TB 7200rpm 64MB SATA3 ST1000DM003
Soundcard:
Realtek HD Audio 5.1
Optical driver:
ASUS Ultra Slim Lite DVD-RW
Power supply:
Chieftec Force 650W (CPS-650S)
Monitor:
Asus VS229H (FHD)
Keyboard:
Genius Slimstar 200Pro
Mouse:
Gigabyte M9 Thor
Changelog:
HD 6870 -> GTX 570GS (2016 Szeptember) -> R9 280X (2017 Áprlisi)
Asus 440W -> Chieftec Force 650W (CPS-650S) (2017 Áprlisi)
Refreshed: 2017. 08. 10.
Post Comment
Please login to post a comment.
Comments
No comments have been posted. Be the first to comment!