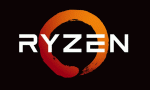 Offline, last visit: 12 hours ago
member for: 6 years
Processor:
AMD Ryzen 5 1600x 3.60 Ghz + Be Quiet! Pure Rock hűtő
Memory:
Corsair 16GB Vengeance DDR4 2666 Mhz
Videocard:
Radeon R9 280X (majd le lesz cserélve RX580-ra, ha lehet kapni :D)
Op. system:
Windows 10 64bit
Motherboard:
Gigabyte GA-AB350 Gaming 3
Store device:
Kingston V+200 120GB SSD + Kingston UV400 120GB SSD + Sandisk 128GB SSD + WD Blue 320GB 3.5" HDD + WD Blue 1TB 3.5" HDD + WD 120GB USB mobil rack
Soundcard:
Corsair Vengeance 1500 + beépített hangkártya
Optical driver:
-
PC Case:
CoolerMaster HAF XB
Power supply:
CoolerMaster GX550 Bronze
Monitor:
LG E2351VR-BN 23" LED
Keyboard:
SteelSeries Apex [RAW]
Mouse:
CoolerMaster Alcor 4000dpi
Others:
Logitech Driving Force GT kormány
In use:
2017. 07. -
Refreshed: 2017. 08. 24.
Post Comment
Please login to post a comment.
Comments: 2