For Honor season 2 detailed
For Honor's season 2 is called "Shadow and Might" and it's starting from May 16, Ubisoft announced. The 2nd season will introduce two new heroes called the "Centurion" and the "Shinobi". Ubisoft describes them like this:
Shinobi: "The Shinobi are silent warriors able to move with a dancer's grace and kill with precision thanks to a lifetime of disciplined training. They wield the traditional Japanese Kusarigama."
Centurion: "The Centurion sees the battlefield like a chessboard. Equipped with the reliable standard issue gladius, Centurions can bypass enemy defenses through strategic close-quarters combat."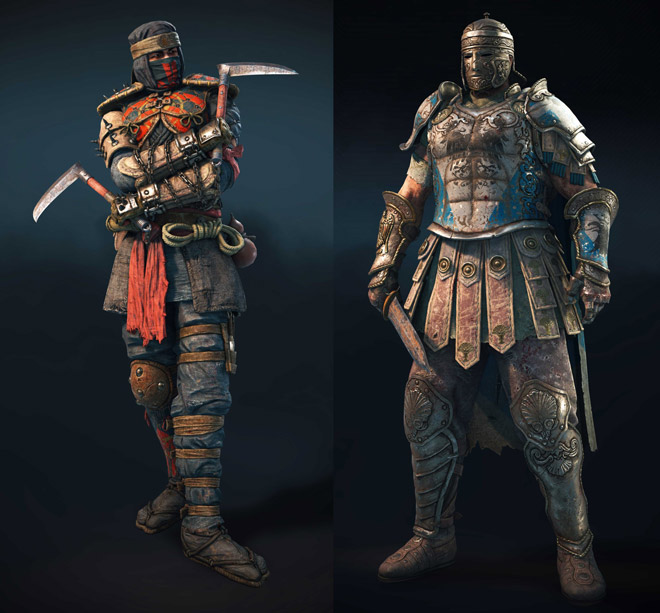 The Shinobi and the Centurion will be available for free to season pass holders on May 16. Others will have to wait till May 23 before they can buy them with Steels (in-game currency).
In addition to this, two new maps called "Forge" and "Temple Garden" will also be added to For Honor. They'll be available to everyone for free, right from the start (i.e. May 16).
An update which will "increase the maximum gear score, adjust the balance of the entire gear stats system, and introduce a new Epic level of gear rarity" is coming on May 16, as well.
Recommended
Post Comment
Please login to post a comment.
Comments
No comments have been posted. Be the first to comment!