For Honor Season Pass revealed and detailed
Ubisoft recently confirmed that For Honor will have a Season Pass. It'll include the following:
• Six new Heroes – These will be released in batches of two at the beginning of each new season of the Faction War. Season Pass owners will have access to these Heroes seven days before they are available to all players. After the Season Pass early access period, these Heroes can be unlocked with Steel, For Honor's in-game currency that can be earned by completing matches and in-game challenges.
• Six elite outfits to customize the new heroes
• Exclusive sunbeam effect on emotes for all Heroes
• Three exclusive emblem outlines
• Three scavenger crates that unlock additional gear
• 30-Day Champion Status– Gives XP boosts to you and your friends, as well as more XP from crafting and more loot at the end of matches.
In addition to this, the Season Pass holders will get early access to some of the free content released later as DLCs (like new maps, modes and gear).
The Season Pass is included in the For Honor's $100 Gold Edition. But can also be purchased separately at a yet unknown price.
If you want to experience the game yourself before spending money on it, then make sure to jump into the open beta on February 9.
The full game is scheduled to release on February 14 for PC, PS4 and Xbox One.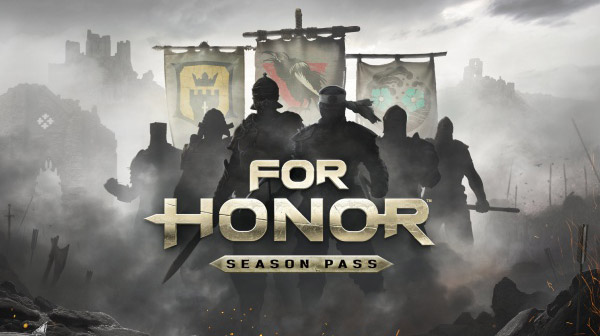 Recommended
Post Comment
Please login to post a comment.
Comments
No comments have been posted. Be the first to comment!