Forza Horizon 3's first paid expansion pack announced
Microsoft has officially announced Blizzard Mountain, the first paid expansion pack for Forza Horizon 3. As the name suggests, this add-on will take players to race in snowy areas in "extreme Alpine settings" and if you wish, during blizzards! It is set to release on December 13 for PC and Xbox One. It'll be available through the $35 expansion pass and can also be bought on it's own, but stand-alone price hasn't been revealed yet.
The 'Blizzard Mountain' pack will add race events designed especially for mountains, new racing areas (like a frozen lake and snow park), more race types (like Hill Climb, Descent and Blizzard), 28 new achievements and of course, new cars. Total of 7 new unlocked cars will be added to the game, with 1 'Barn Find' vehicle. And snow tire upgrades for the cars from the base game will also be available, if you want to drive them on snowy tracks.
Cars of Blizzard Mountain:
- 2016 Ford GYMKHANA 9 Focus RS RX
- 1965 Ford F-100 Flareside Abatti Racing Trophy Truck
- 1975 Lancia Stratos HF Group 4
- 1985 Lancia Delta S4 Group B
- 2016 Nissan Titan Warrior Concept
- 2016 RJ Anderson #37 Polaris RZR-Rockstar Energy Pro 2 Truck
- 2016 Subaru #199 WRX STI VT15r Rally Car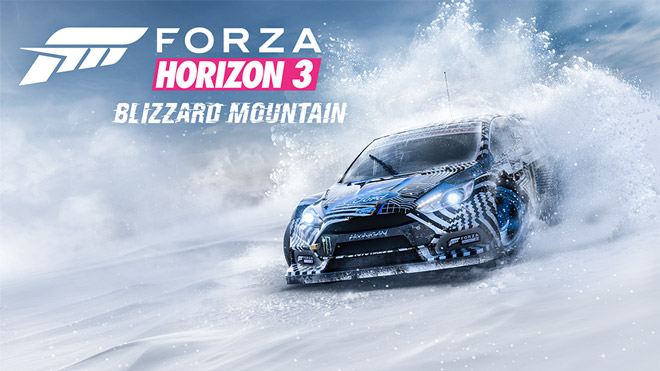 Recommended
Post Comment
Please login to post a comment.
Comments
No comments have been posted. Be the first to comment!