Get Slay the Spire and Squad in September's Humble Monthly
The Humble Monthly for September features Slay the Spire, Squad, and more to come. Subscribe for $12 and you immediately unlock them.
The Monthly Bundle for September offers over $100+ in games for just $12. This time you get Slay the Spire and Squad immediately, and a batch of other games on September 6, when the bundle fully unlocks.
Grab Humble Monthly September 2019 here.
The September Humble Monthly includes the following:
• Slay the Spire
• Squad
+ Humble Trove: features 40 DRM-free titles
+ 10% off in the Humble Store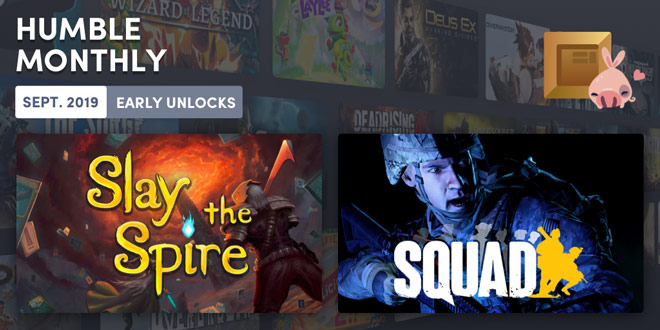 Recommended
Post Comment
Please login to post a comment.
Comments
No comments have been posted. Be the first to comment!