Get timeless classics in the Humble Classics Return Bundle
Get awesome games in the latest Humble Bundle, named Humble Classics Return Bundle, which offers $234 worth of games. This bundle features ageless adventures and RPGs.
Humble Bundle's latest bundle will be available until March 6.
Grab the Humble Classics Return Bundle here.
The Humble Classics Return Bundle includes the following games:
Tier 1 ($1):
• Broken Sword 5 - The Serpent's Curse
• Shadowrun Returns
• Tesla Effect: A Tex Murphy Adventure
• Shadowrun: Dragonfall - Director's Cut
Tier 2 ($6.5):
• Shadowrun: Hong Kong - Extended Edition
• Wasteland 2: Director's Cut - Digital Deluxe Edition
• Age of Wonders III
• Xenonauts
Tier 3 ($15):
• Torment: Tides of Numenera
• Dreamfall Chapters: The Final Cut Edition
+ $2 Humble Wallet credit for Monthly subscribers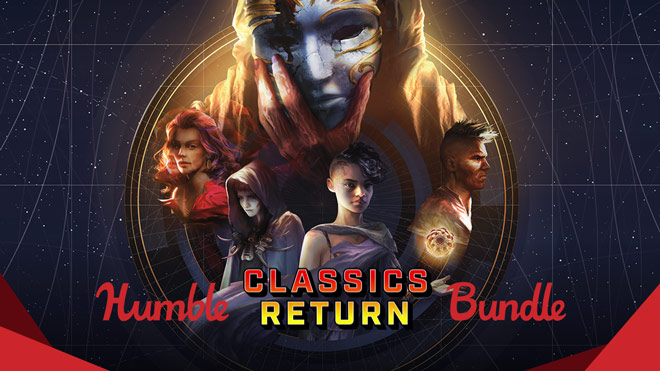 Recommended
Post Comment
Please login to post a comment.
Comments
No comments have been posted. Be the first to comment!