HITMAN will celebrate Christmas with free in-game contents
IO Interactive's latest game in the Hitman franchise will celebrate Christmas in its own way, with new assassination missions and elusive targets. There'll be free content every week till the end of the year.
Starting off with 'Master Sniper' Challenge Pack coming this week. And a new mission, titled 'Holiday Hoarders' coming next week (December 13 to be precise), with the next Elusive Target (#16) in Sapienza.
The mission, 'Holiday Hoarders', is set in a Christmassy Paris with snow, Christmas trees and (of course) presents scattered throughout the map. The mission is about stopping 2 thieves from stealing presents. Sounds very childish thing for a character like Agent 47 but it'll definitely be fun to dress up like Santa and save the Christmas.
You can watch the trailer of this mission below:
The official site describes the mission as follows: "The 'Holiday Hoarders' mission, gives a festive feeling to the existing Paris location with snow, decorations and even presents, which have been scattered all around the palace. Unfortunately, not everyone in attendance at the fashion show is there to spread festive joy. Two thieves have gained entrance to the fashion show event and are stealing the presents. As Agent 47, it's your job to stop them, for good. If you are able to get to the presents first, feel free to open them and use whatever you find inside to help eliminate these two sticky bandits..."
An Escalation contract is coming in week 3 and Elusive Target #17 (in Bangkok) is coming in the last week of 2016. All of the special content is free but IO Interactive is saying they're releasing it in support of WCRF (World Cancer Research Fund). And so they're asking players to donate whatever they can to the charity via http://www.wcrf-uk.org/hitman.
So, it seems like Agent 47 is not only a life-taker after all. :)
For more details visit the official Hitman website: Link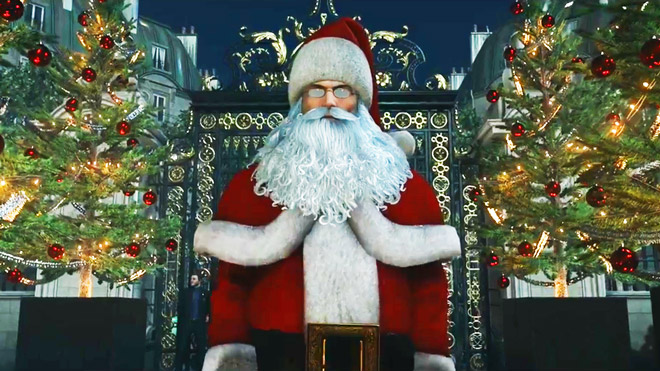 Recommended
Post Comment
Please login to post a comment.
Comments
No comments have been posted. Be the first to comment!