Humble Indie Bundle 20 is now live
Get awesome games in the latest Humble Bundle, named Humble Indie Bundle 20, which offers $114 worth of games. The new bundle features great indie games.
Humble Bundle's latest bundle will be available until March 19.
Grab the Humble Indie Bundle 20 here.
The Humble Indie Bundle 20 includes the following games:
Tier 1 ($1):
• The First Tree
• Tangledeep
• Among the Sleep - Enhanced Edition
Tier 2 (~$3.3):
• Getting Over It with Bennett Foddy
• Tooth and Tail
• Dream Daddy: A Dad Dating Simulator
Tier 3 ($10):
• Overgrowth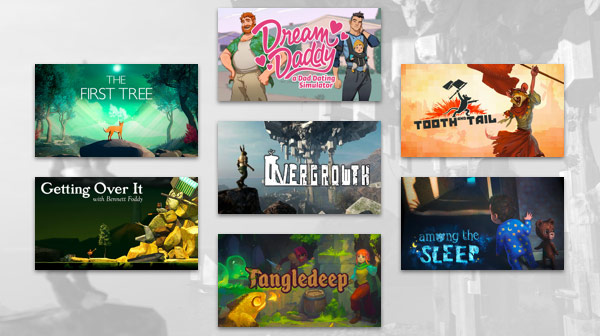 Recommended
Post Comment
Please login to post a comment.
Comments
No comments have been posted. Be the first to comment!