Humble Strategy Bundle 2019 live now
Get awesome games in the latest Humble Bundle, named Humble Strategy Bundle 2019, which offers $247 worth of games. The new bundle features great strategy games.
Humble Bundle's latest bundle will be available until March 26.
Grab the Humble Strategy Bundle 2019 here.
The Humble Strategy Bundle 2019 includes the following games:
Tier 1 ($1):
• Niche - a genetics survival game
• Ashes of the Singularity: Escalation
• Throne of Lies The Online Game of Deceit
Tier 2 (~$7.5):
• Dungeons 3
• Offworld Trading Company
• Offworld Trading Company: Jupiter's Forge Expansion Pack
Tier 3 ($9):
• Stellaris
• Plague Inc: Evolved
Tier 4 ($15):
Sid Meier's Civilization® VI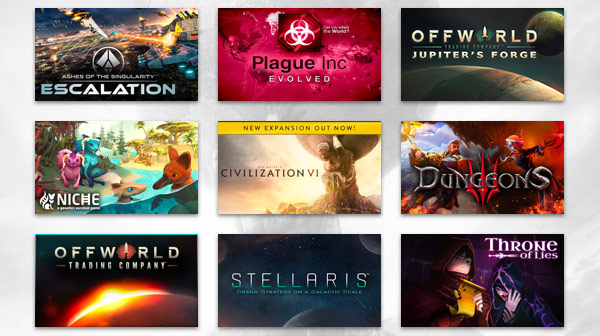 Recommended
Post Comment
Please login to post a comment.
Comments
No comments have been posted. Be the first to comment!