Nvidia starts countdown, for most likely GTX 1080 Ti
For yet unannounced reasons, Nvidia has started a countdown timer on GeForce.com. With the caption, "IT'S ALMOST TIME #ULTIMATEGEFORCE". As you can see, the bolded TI could suggest only one thing. Yes, it is definitely a teaser for GeForce GTX 1080 Ti. And if you want to be even more sure, then know this, the source code of the page previously contained GTX 1080 Ti in the name of the background video. The source code has since been updated and GTX 1080 Ti is nowhere to be found now.
After weeks of rumours and speculations, this should come as no surprise. Nvidia is going to show off GTX 1080 Ti at GDC 2017. But what comes as a surprise is the "Ultimate GeForce" hashtag. Is it supposed to mean that the GTX 1080 Ti will be the strongest GeForce card? Even beyond the mighty TITAN X?! Only time will tell.
What do you think is going to happen? Feel free to use the comments section.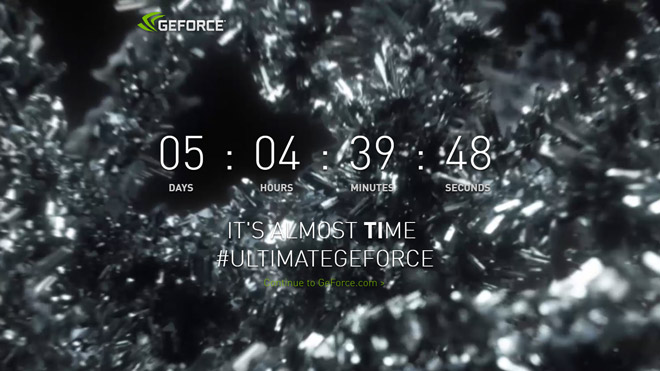 Recommended
Post Comment
Please login to post a comment.
Comments
No comments have been posted. Be the first to comment!