Saints Row IV getting Steam Workshop support
Developer Volition announced that Saints Row IV is finally getting official mod support by getting Steam Workshop support. Currently the Steam Workshop support will be available to Windows version only and Volition hopes to announce Linux support soon.
The announcement said: "There were many challenges in implementing Steam Workshop support since the game was not originally designed to support modding. A handful of dedicated Volition devs worked on this in their free time to update the engine and remove memory restrictions, as well as finding a way for individual mods to interact and work correctly with each other without the need for running special tools. It was all a labor of love for our fans, and we're incredibly excited to see the crazy content you come up with!"
By the way, Saints Row IV is currently selling for only $3.74 on Steam, as part of the Steam Autumn Sale and the 'Game of The Century' edition (complete edition) of the game is selling for $5.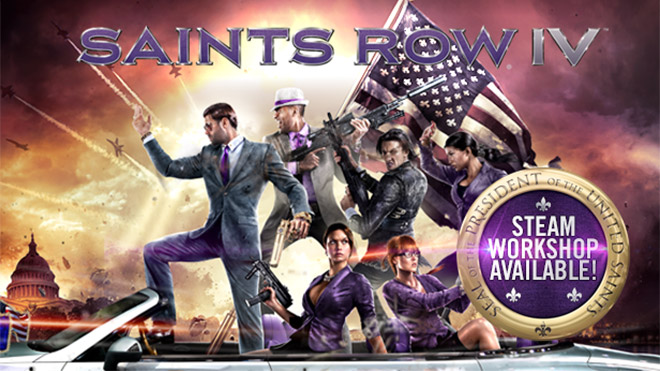 Recommended
Post Comment
Please login to post a comment.
Comments
No comments have been posted. Be the first to comment!