Stardew Valley getting multiplayer
Chucklefish announced that their hit indie title, Stardew Valley, will finally get multiplayer. But not soon, though. It's planned to be out by early 2018 as the 1.3 patch on Windows, Mac and Linux. However, a beta will be held on Steam at the end of this year to test the feature and see if there's any problem. But so far we've no specific date for this beta.
Console versions of Stardew Valley will also get the multiplayer patch. Nintendo Switch will be the first one to get it among consoles.
As for what kind of multiplayer gameplay to expect, the devs explain:
"Shortly after you begin the game, Robin will offer to build up to 3 cabins on your farm. Each cabin will house a farmhand, controlled by one of your friends.
Farmhands can do almost anything the main player can do. They can farm, mine, fight, fish, forage, marry NPCs and take part in festivals. Each player has their own inventory. When a farmhand is not connected, their inventory can be managed through a chest in their cabin.
Certain decisions can be made only by the main player: when to sleep, when to start and end festivals, and whether to side with Joja, for instance."
To play with your friends, you just need to invite them via Steam. Yes, it's that simple. But what will happen on non-Steam versions is not declared yet.
For more information and details visit Stardew Valley's official website.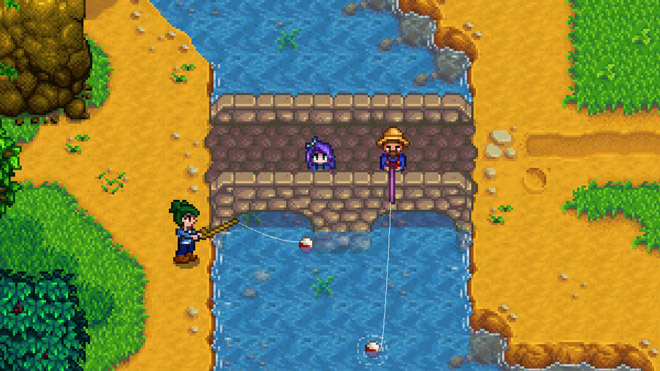 Recommended
Post Comment
Please login to post a comment.
Comments
No comments have been posted. Be the first to comment!