The Humble Jumbo Bundle 12 is now live
Get awesome games in the latest Humble Bundle, named Humble Jumbo Bundle 12, which offers $121 worth of games. The new bundle features great video games like DiRT 4, Project Highrise, Oriental Empires, and more.
Humble Bundle's latest bundle will be available until December 4.
Grab the Humble Jumbo Bundle 12 here.
The Humble Jumbo Bundle 12 includes the following games:
Tier 1 ($1):
• Pinstripe
• Super House of Dead Ninjas
• Super House of Dead Ninjas: True Ninja Pack
• Rise & Shine
Tier 2 (~$4.25):
• Project Highrise
• Construction Simulator 2015
• Battle Chef Brigade
Tier 3 ($10):
• DiRT 4
• Oriental Empires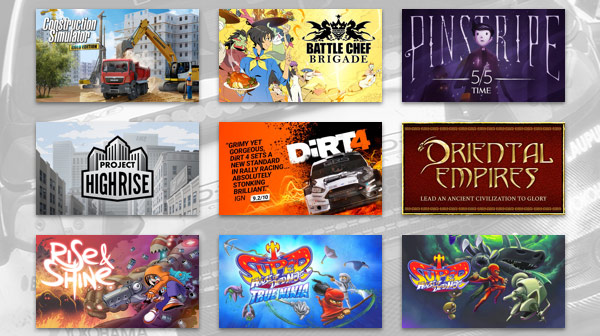 Recommended
Post Comment
Please login to post a comment.
Comments
No comments have been posted. Be the first to comment!