Grindhouse or 50's Shlock? Both
Atom Zombie Smasher provides an atmosphere of wacky original fun right from the title screen. You know you are onto something original here, its got great tunes, sound effects and art direction straight out of a trashy 50's B-movie... In a good way.
Playing through this game reminded me of weekend afternoons as a kid watching VHS tapes of horror movies I would rent based solely upon their cool box art. Plot be damned, this game has zombies, nukes, snipers and heavy artillery! What more could you ask for? How about great pacing? An original sound score? A plethora of options to tweak the gameplay? Free downloadable user created mods? No DRM? All at a bargain basement price? Take my money now!
The formula is simple here, you are on the side of the humans during a zombie invasion circa 50's or 60's Latin America. You start off with a map and battle a zombie horde for territory. The game is played from a top down perspective and you start by evacuating survivors via a chopper whilst also trying to protect them from an impending zombie horde. While the chopper loads up and is enroute you have artillery, snipers, infantry troops, street blockades, TNT etc... at your disposal to hold off the zombie horde. Though you start off with minimal armaments you progressively gain more throughout the game. The goal is to get as many survivors out of the cities as possible while also trying to eliminate all zombies from each city before nightfall. If you can accomplish this you will win a territory of the overall map, your objective is to win the game by claiming the most territory thereby overcoming the zombie invasion.
Sessions can be quick or long, minutes or hours, as you can tweak the number of objective points in order to win a game. You can also tweak the difficulty in a number of ways making at difficult or simple as you like thereby increasing this games replay-ability. The graphic settings are sparse, you can alter the resolution and that's about it... While the 50's comic book style graphics are stylish they are simplistic and you can run this game on any Intel powered Mac... So do yourself a favor, if you are looking for a game that's good in short bursts or long skirmishes and is perfectly playable on a 13" MacBook. Take Atom Zombie Smasher for a spin, you won't be disappointed!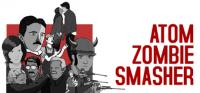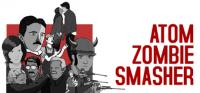 Atom Zombie Smasher
Release date: 2011. March 14. (PC)
Genre: , , ,
Developer: Blendo Games