PAYDAY 2 is free on Steam til stocks last
Overkill is giving away their online co-operative FPS about pulling heists, PAYDAY 2. Can you guess how many copies they're giving away? No? It's 5 million! Meaning 6 zeroes after 5, like this: 5,00,00,00. So probably it'll not run out of stock soon. But why take chances?
Go to Steam now and grab PAYDAY 2 for free.
Just login to your Steam account and click on the green "Install game" button and it's done. After adding it to your library it's yours to keep forever.
Btw, when they announced 5 million free copies of the game, it was 5 days until E3 2017. Coincidence?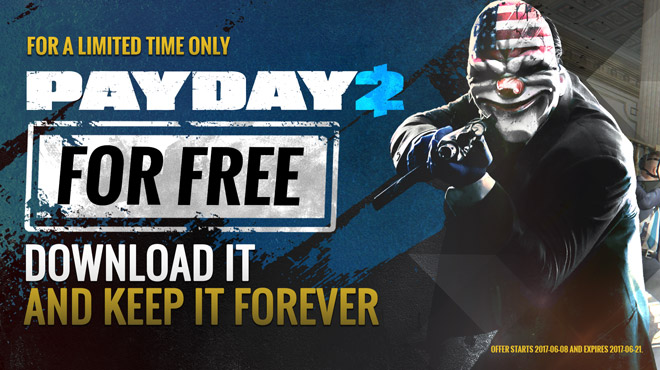 Recommended
Post Comment
Please login to post a comment.
Comments
No comments have been posted. Be the first to comment!