Wolfenstein II: The New Colossus season pass detailed
Bethesda has officially revealed the contents included with Wolfenstein II's season pass. The season pass is titled "The Freedom Chronicles". Because it features 3 DLC expansion packs, along with a bonus introductory mission, about the fight for freedom against the Nazis.
Let's start with The Freedom Chronicles: Episode Zero. It serves as an introductory for the protagonists of the three main DLC packs, Joseph Stallion, Jessica Valiant and Gerald Wilkins. Episode Zero is a part of the season pass but it can be also accessed by pre-ordering Wolfenstein II: The New Colossus.
Below are the 3 DLC packs I was mentioning with their official descriptions.
The Adventures of Gunslinger Joe: "As former professional quarterback Joseph Stallion, smash through Nazi hordes from the ruins of Chicago to the vastness of space!"
The Diaries of Agent Silent Death: "As ex-OSS agent and assassin Jessica Valiant, infiltrate Nazi bunkers in California and discover the secrets of Operation San Andreas!"
The Amazing Deeds of Captain Wilkins: "As the US Army's renowned hero Captain Gerald Wilkins, embark on a mission to Nazi-controlled Alaska to dismantle Operation Black Sun!"
The Freedom Chronicles season pass will be available as a separate purchase for $24.99 (USD) after the game, Wolfenstein II: The New Colossus, launches on October 27, 2017.
For more details: Link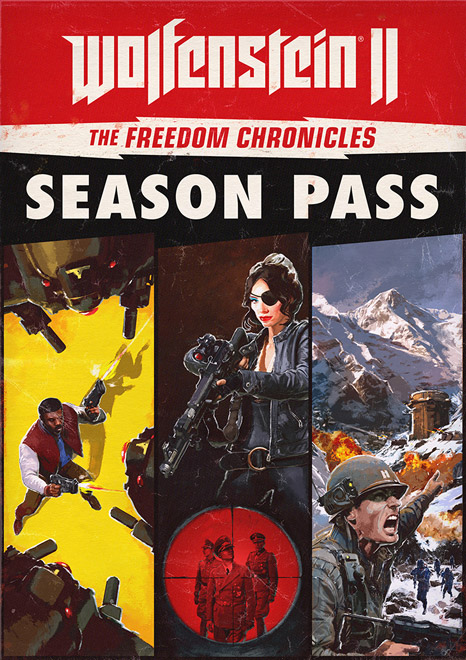 Recommended
Post Comment
Please login to post a comment.
Comments
No comments have been posted. Be the first to comment!