World of Warcraft celebrates 12th year anniversary
World of Warcraft was released back in 2004, so it means 2016 marks its 12th anniversary. And Blizzard is celebrating it by giving away free stuffs to the players. What the players has to do is login between now to November 30, to earn the "12th anniversary achievement" and then check their mails for a special "Anniversary Gift Pakage".
The official site states the following: "This year's package will include 200 Timewarped Badges, a Celebration Package item to increase experience and reputation gains from kills by 12% for 1 hour, and a "Letter from the Timewalkers" which will start a new quest that will lead you to either Orgrimmar or Stormwind. Questgivers Historian Llore and Historian Ju'pe will have a daily quest for players to earn additional Timewarped Badges by answering World of Warcraft trivia. If you'd like this year's anniversary gift, the Corgi Pup, you can purchase it from them along with other additional anniversary goodies."
In case you wonder, the puppy in the picture below is the "Corgi Pup". Which is, as stated above, this year's anniversary gift.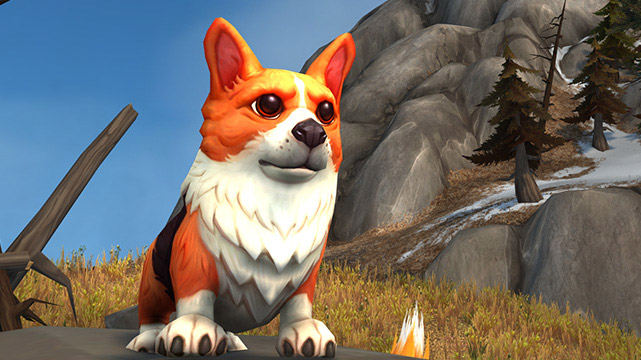 Recommended
Post Comment
Please login to post a comment.
Comments
No comments have been posted. Be the first to comment!