Future Trunks is coming to Dragon Ball FighterZ
One of the fan favourite characters of Dragon Ball series, Future Trunks, is time travelling onto Arc System Works' upcoming fighting game, Dragon Ball FighterZ. Japanese magazine "Jump" published this news. It also reported that a closed beta is in the works and will be revealed later.
In case you don't follow Dragon Ball and not sure who exactly is Future Trunks; he is Vegeta's son from an alternative time-line, where the world is destroyed and Z fighters have been killed by the Androids. He time travelled to past and tried whatever he could to avoid the tragedy. He can go as far as Super Saiyan 2 and few months ago (in DB Super) he unlocked a special rage mode. His main weapon is a sword. So he could bring some interesting gameplay elements to the game.
Dragon Ball FighterZ is slated for an early 2018 release on PC. You can watch the E3 2017 reveal trailer below:
First screenshot of Future Trunks in action has been released on Twitter. It confirms sword gameplay by showing Frieza blasting after a sword attack from Future Trunks.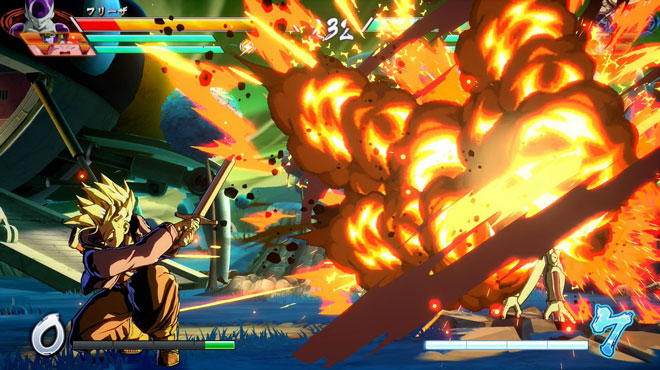 Recommended
Post Comment
Please login to post a comment.
Comments
No comments have been posted. Be the first to comment!