Gears of War 4's February update is out now, Valentine's day event coming
Gears of War 4's next free update is out now. It adds two new maps, gameplay tweaks, Gear Packs etc. A Valentine's day event is also announced, starting on February 10. Plus, a new difficulty mode called "Inconceivable" and more new features are announced to be coming this Summer. You can read the announcements and full patch notes here.
The two new maps are called 'Impact Dark' and 'War Machine' and support the following game modes: Team Deathmatch, Guardian and King of the Hill, with double XP and 20% bonus credits. But these maps are currently available to only the Season Pass holders; they'll be publicly available later sometime.
Impact Dark is a night time version of the already available map 'Impact'. Devs claim that this version "plays completely differently to its original brethren". The changes are described as follows: "The new nighttime setting for Impact doesn't just bring a new ambience. For the first time in Gears of War Versus, visibility is permanently reduced by smoke that has settled over the battlefield, forcing you closer to the action. Every weapon swap has been changed to alter the flow of the map – Snipers are now replaced with Boltoks, Dropshot replaces Torque/EMBAR and the Overkill now sits where Incendiaries used to."
While the 'War Machine' is a remake of the original map (of the same name) featured in the original Gears of War. This is the official description: "Moving away from the old abandoned train station locale, War Machine is now set in a new COG Settlement, standing out with its pristine appearance and gleaming grandiose features. Compared to the original, signs of life are everywhere – from the active DeeBee security bay, to the train sitting at the end of the platform ready to depart. Despite this new setting, everything fans know and love about the map is still here – the frantic opening fight for the Sniper, the intense fight for Torque around the pillars and, of course, the ever-important turret to dominate enemies that stray too far into the open."
The major gameplay tweak in this update is the addition of "Leader Spawns" in the Guardian mode. This new system makes a player to respawn near the leader of his/her team, adding a "tactical edge" to the mode. From now on, the leader will have to mind his location on the map, since the respawn locations will depend on the leader's position. The devs think, "this new update to Guardian is perfectly suited to the intense low visibility combat of Impact Dark – try it out for yourself".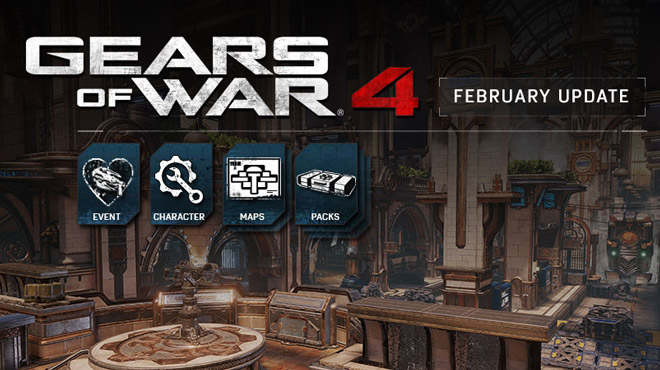 Recommended
Post Comment
Please login to post a comment.
Comments
No comments have been posted. Be the first to comment!