Get My Time At Portia and Soulcalibur VI in December's Humble Monthly
The Humble Monthly for December features My Time At Portia, Soulcalibur VI, Yakuza Kiwami, and more to come. Subscribe for $12 and you immediately unlock them.
The Monthly Bundle for December offers over $100+ in games for just $12. This time you get My Time At Portia, Soulcalibur VI, and Yakuza Kiwami immediately, and a batch of other games on December 6, when the bundle fully unlocks.
Grab Humble Monthly December 2019 here.
The December Humble Monthly includes the following:
• My Time At Portia
• SOULCALIBUR VI
• Yakuza Kiwami
+ Humble Trove: features 90+ DRM-free titles
+ 20% off in the Humble Store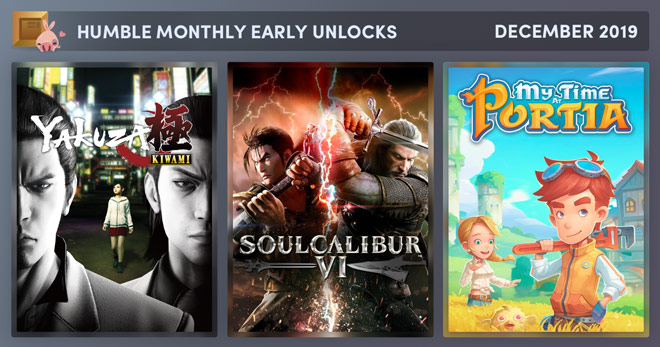 Recommended
Post Comment
Please login to post a comment.
Comments
No comments have been posted. Be the first to comment!