Halo Wars 2 physical PC version to be available in Europe only
Developer 343 industries announced a change of plans in Halo Wars 2's retailing method. Now, the physical edition of Halo Wars 2 for Windows 10 PC will be available in Europe only.
They wrote on Halo Waypoint, "Earlier this month, you may have heard that we were partnering with our friends at THQ Nordic for worldwide availability of a physical retail version of Halo Wars 2 for Windows 10 PC. Since then, our retail plans have shifted and Microsoft has made the decision to focus the release of the physical retail version to Europe only."
Note that the game will be available worldwide, digitally (through the Windows Store). Only the physical edition of the PC version will be exclusive to Europe. But not to confuse this with the game's Xbox release. The console version of the game will be available worldwide both digitally and physically.
They also apologized to the fans for this situation. "We apologize to any customers affected by the change in our retail plans, and thank everyone for the continued support".
Halo Wars 2 is an Xbox Play Anywhere title. It means, if you buy it digitally for either PC or Xbox, you'll receive it on the other platform for no cost. It's coming out on February 21 for the aforementioned platforms.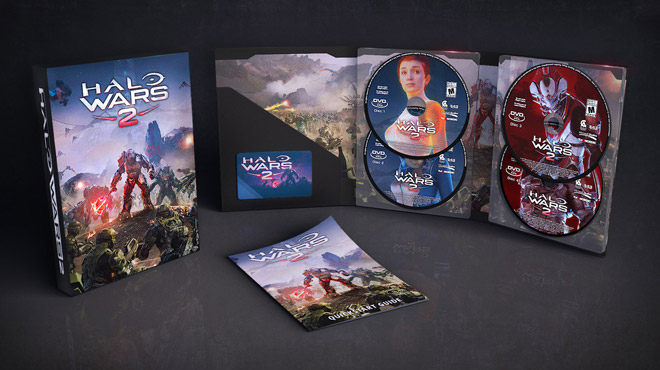 Recommended
Post Comment
Please login to post a comment.
Comments
No comments have been posted. Be the first to comment!