Humble Sonic Bundle live now
Get awesome games in the latest Humble Bundle, named Humble Sonic Bundle, which offers $185 worth of games. The new bundle features great Sonic the Hedgehog video games.
Humble Bundle's latest bundle will be available until January 1.
Grab the Humble Sonic Bundle here.
The Humble Sonic Bundle includes the following games:
Tier 1 ($1):
• Sonic the Hedgehog 4 - Episode I
• Sonic Adventure DX
• Sonic CD
• Sonic & SEGA All-Stars Racing
• Sonic Adventure 2
• Sonic Adventure 2 Battle DLC
Tier 2 (~$6.5):
• Sonic & All-Stars Racing Transformed Collection
• Sonic Lost World
• Sonic Generations Collection
• Sonic the Hedgehog 4 - Episode 2
Tier 3 ($15):
• Sonic Mania
• Sonic Forces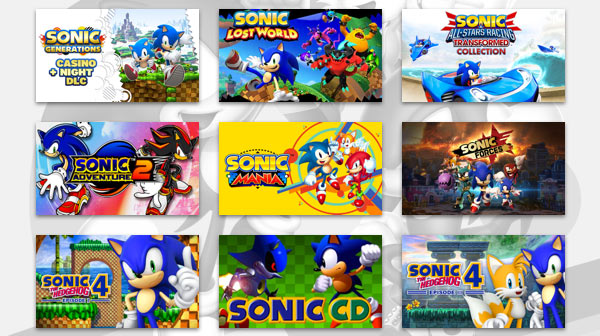 Recommended
Post Comment
Please login to post a comment.
Comments
No comments have been posted. Be the first to comment!