Play Steep for free this weekend
Ubisoft's open-world extreme sports game, Steep, is free to play this weekend. The free weekend is starting on March 10 and running through to March 13. The exact starting and ending times for various locations are stated in this picture: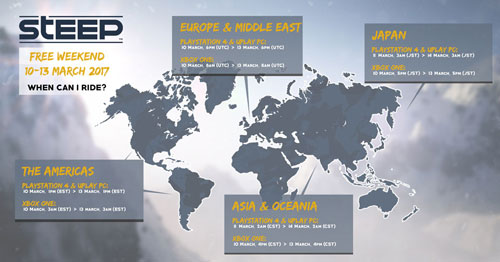 This trial will grant access to the entire game with no restrictions. To play the game, you'll have to use the Uplay PC client. In case you don't have it installed, download it from here. As usually, all the progress you make in the trial will be carried over to the full version if you decide to buy it. The game will be discounted by 50% during the free weekend.
Recommended
Post Comment
Please login to post a comment.
Comments: 1