Rising Storm 2: Vietnam system requirements revealed, pre-orders started
Rising Storm 2, the sequel to 2013's hit multiplayer game Rising Storm, can now be pre-ordered through Steam. But apparently, only the Digital Deluxe Edition of the game can be pre-ordered, for $22.49. At release, the standard edition of the game will be priced at $24.99 and the Digital Deluxe Edition at $29.99. So if you want to dive into the game day one, you better pre-order it. Also, those who pre-order the game will get access to a final closed beta before launch.
As usually the standard edition includes only the base game. And the Digital Deluxe Edition includes the following goodies:
i) 2 Exclusive Items: Camouflage "Boonie" Hats for the North Vietnamese and U.S. factions
ii) 4 Early Cosmetic Item Unlocks:
*.PAVN – Camo Ushanka
*.NLF – Headscarf
*.US Army/Marines – Lowland ERDL Helmet
*.US Pilot – Dark Horse Helmet
iii) The official soundtrack featuring original music from the game
Although a specific release date is still unknown, the system requirements of Rising Storm 2 have been revealed. Check them here.
In case you are hearing (or reading) about this game for the first time and have no idea what it's about; keep calm and read the official description: "Rising Storm 2: Vietnam is a hardcore tactical first-person-shooter set in the brutal killing fields of the Vietnam War. The game is a brutal, authentic recreation of the Vietnam War, allowing players to join the fight – whether it be on the sides of the powerful United States Military or the fearless Vietnamese resistance fighters."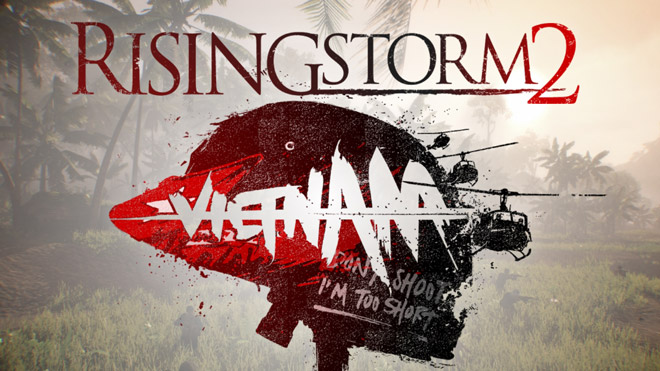 Recommended
Post Comment
Please login to post a comment.
Comments
No comments have been posted. Be the first to comment!