Devil May Cry 4 Game Review
Devil May Cry 4 is a slash type Melee Role Play Game by CAPCOM released in 2008. The game has great graphical as well as story line features.
Devil May Cry 4 is a great slash type Melee RPG (Role Play Game). It was released on 8th July 2008 by CAPCOM. It was very famous and a great game according to both the graphics and the gameplay. The game features excellent animated graphics as well as great combos and features in gameplay with a good enough storyline.
--- Spoiler starts here ---
Well, the Story starts as a Half Human & Half Devil Nero who lives in a town and use a plaster to hide his demonic arm and show everyone that his arm is broken. He goes into the town Church and gets bored from worship. At meantime a mysterious assassin arrives which kills the Temple's Priest Sanctus (Actually the assassin is Dante). The Temple's guardians then fight him and get killed. The General of the soldiers Credo gets the people out of Temple and Nero fights with the assassin. In fight he attacks his hand and watches his devil hand. Nero fights with him and then he escapes away. After that Nero gets outside and fights with the demons who attack the people. He then goes to find Dante and reaches a mountain village. Here release a fire demon and fight with him and defeat him & get the power of that demon. Then he goes to a laboratory where Professor Agnus, a very trusted man of the evil priest captures Nero and the Nero activates his demon power in anger and the legendary broken yamato revives and comes in hand of Nero. The Professor Agnus watching this flee away. He then goes to fortuna castle and tries to get outside and fights a Frog like monster & defeats him. After that he goes into a jungle and fights a female viper and kills him. Dante is again following Nero. On the other side the old priest Sanctus wants Credo to capture and get rid of Nero. Nero then goes out of the forest and gets into the castle where Sanctus is present. In the castle's entrance Credo fights with Nero and Professor Agnus captures Kyrie, the sister of Credo at the order of Sanctus. Nero defeats Credo and moves forward into the castle. Here the fights Dante again and Dante tells him that he wants the Yamato he has. It belongs to its family and is very dangerous if Sanctus gets it. Nero promises Dante to keep the Yamato safe and gives it back after completing his job with Sanctus. Nero then goes forward where Professor Agnus and his armored soldiers capture Nero and gets his Yamato. Agnus then puts the Yamato in a forbidden place and opens the seal between Human & Devil world. Old man Sanctus then activates The Saviour, a large monster and gives power to him by sacrificing humans. Nero there fights with Sanctus and defeats him but he goes into Saviour and absorbs the Power of Nero. After that player plays as Dante and Dante goes all the way back to the Opera House Church and defeats the enemies in way and gains diffirent weapons and powers and at last in the Opera House Church kills Professor Agnus and gets the Yamato. He then fights Saviour and shoots his Yamato in Saviour and Nero present in Saviour awakes. Nero fights inside the Saviour and goes and kills the evil Priest Sanctus and saves Kyrie. He then goes out of Saviour and defeats & destroys the Saviour. And the game ends here.
--- Spoiler ends here ---
Well, my personal opinion is that it's a great melee type game and best in all the Devil May Cry Series so everyone should give it a try as the system requirements are not much and the game has really great features. At last I will again show a picture from game's story cutscenes. This time I edited and gave some great effects with my recently learned photo editing xd.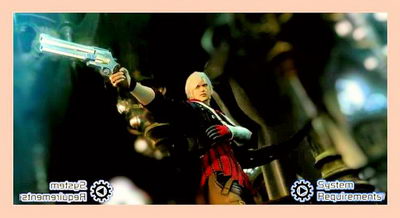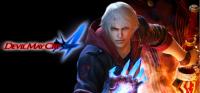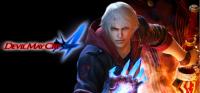 Devil May Cry 4
Release date: 2008. July 08. (PC)
Genre: , ,
Developer: CAPCOM