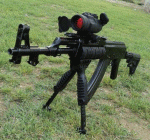 Muhammad Muneeb Salman Khan (Muneeb)
20 years old, male
D.I.Khan, K.P.K
Pakistan
Offline, last visit: 4 years ago
member for: 6 years
Tom Clancy's Splinter Cell Blacklist Game Review
Tom Clancy\'s Splinter Cell Blacklist is a stealth type third person shooter released on 20th August 2013. The game has great graphics, very good storyline and excellent stealth type gameplay.
Tom Clancy's Splinter Cell Blacklist is Stealth type Third Person Shooting game. It is one of the most recent and most famous games of 2013. It was released on 20th August 2013. The game has excellent graphics and great stealth gameplay and a good storyline. The game has great features like different sidearms, SMGs, Assault Rifles, Crossbow with great gadgets like Tri-rotor Drones, Sticky Cameras, Noisemakers, Sonar Goggles, & explosives like Proxy mines, Flash Bangs, Different Smoke Grenades and Frag Grenades and many more stealth features.
--- Spoiler starts here ---
Well, the story starts as a U.S. Soldier Sam Fischer with his best friend Victor Coste at Guam Military Base in a helicopter. Meanwhile a group of Terrorists attack the security room and kill everyone and launch a bomb in Guam Military Base and escape away. As Sam and Victor's Helicopter takes off the bomb explodes and the Helicopter crashes. Sam and Victor then move forward preventing enemies and reach a gate. There they see an injured terrorist and Victor tries to save him. He blows a grenade in his hand saying 'You cannot stop Blacklist' and Sam's friend Victor gets seriously injured. The terrorists then release a video that America have thier soldiers in 153 Countries and they should get them back. If they don't then thier group, Engineers will do 7 attacks in 7 weeks on U.S.A. President Caldwell of America then creates a group, Fourth Echelon in the Command of Sam Fisher and his assistants Anna Grímsdóttir, Issac Briggs & Charlie Cole and an airplane codename Paladin. President gives fifth freedom act to Fourth Echelon, according to which they can do anything to protect their country and order them to stop the Engineers. Fourth Echelon in command of Sam Fisher first goes to Benghazi to capture a weapon supplier Andriy Kobin to get useful information from him. Sam captures Kobin and gets away from Benghazi. Sam throws Kobin into Paladin's Cell. Kobin tells him that he got some clients from Mirawa, Iraq recently. Sam upon reaching there see a video of the leader of Engineers killing a U.S. Soldier and warning Sam to stop this investigation. Charlie then finds out that the name of Engineer's leader is Majid Sadiq a british MI6 agent. Sam also finds out that the first Blacklist attack is going to be in Texas but he feels something suspicious. Charlie tells him that some people from Chicago Airport are constantly moving together and there is something suspicious about them. Sam then goes to Chicago and finds out that the Engineers are spreading dangerous biological agent in water tankers. Sam stops the agent from entering the water and disables the first Blacklist attack. Kobin then tells Sam about his friend Reza Nouri that he supplies men to different people and maybe he supplied men to the Engineers. Sam then captures Nouri and ask him about Blacklist. He tells him that he supplied the men to Majid but he don't know anything about Blacklist. At meantime the Iranian Special Forces, Quds Force arrives to capture Nouri. Sam saves Nouri and leave him to find out more about Blacklist. Meanwhile Charlie & Grim receive some information about an abandoned mill in London. Sam goes there and finds out an underground tunnel. He goes there and finds a chemical weapon in a bomb. Sam gets infected by the chemical gas and becomes invisible. Majid Sadiq captures Sam there and tries to kill him but Briggs saves Sam. Sam tells Briggs to go after him but Briggs refuses to go and helps Sam. Sam becomes angry with Briggs and says that Briggs is out of missions now. Americans think that Iran is involved in Blacklist attacks and are ready to start a war. At this act of government Fourth Echelon, without informing the President goes into Tehran's Quds Force Headquarters to get the information of involvement of Iran in Blacklist attacks. Sam gets their Intel and finds out that Iran is not involved in all this. After that Charile informs that the GPS in the truck in London with chemical weapons have arrived in U.S.A. Briggs and Sam then go and defuse the four chemical weapons. Sam attempts to capture Engineer's incharge of that attack but the subway police man kills him. After that Fourth Echelon receives information that Reza Nouri is held in Gauntanamo Bay Jail & is giving wrong information to CIA. Sam and Briggs go into Gauntanamo Bay and Sam interrogates Nouri. Nouri tells him that he is doing this at the orders of Sadiq & Sadiq is keeping watch on Fourth Echelon and he knows everything about them. He then asks Sam to kill him as Majid will also kill him upon knowing that. Sam then escapes from Gauntanamo Bay Jail. After getting into Paladin the Paladin is attacked by a Virus due to which they lose control of the Plane and the Pilot dies. Kobin saves the Plane here. At meantime they receive information that a natural oil reserve in Louisiana is put on fire by the Engineers. There Fourth Echelon stops the fire and captures an engineer leader which tells him that Sadiq wants all the military information of America. At meantime Sadiq captures multiple hostages including Secretary of Defense and takes them to Site F Bunker at Denver Airport. Sam & Briggs go there and put a virus into their systems and erase all the data in their computer. After that Briggs gives himself to Sadiq. Sadiq tortures Secretary of Defense to give all the data to him. He agrees to give him what he wants. At meantime Briggs exercising fifth freedom kills Secretary of Defense. Sadiq on this catches Briggs to get him to Paladin and gives him all the information. Sam at the meantime saves Briggs and kills Sadiq's men. Sadiq escapes away with a pistol but Sam's pistol gets empty. Sam then has a hand to hand fight with Sadiq and injures him. Sadiq tells him that if he kills him 14 nations will start a war so leave him and he will tell him everything. Sam leaves Sadiq and arrests him. After that they receive a credit from President and Sam's friend Victor is also healed. This ends the game.
--- Spoiler ends here ---
Well, my personal opinion about the game is that it's a good and hard game to play as it was my first stealth game and I am a bit impatient xd. It is no problem if you play stealth games with patience but you take one impatient step and you get killed. The game is really great and its stealth type gameplay is really a good thing :).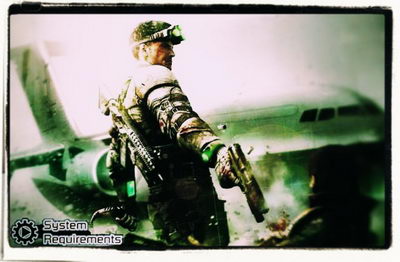 Post Comment
Please login to post a comment.
Comments: 26
Rating