AMD's Capsaicin & Cream event details announced
At this year's GDC AMD is yet again holding its 'Capsaicin & Cream' event. It'll be streamed live on February 28 beginning from 10:30AM PT. AMD tells us to go here to watch it.
They said in the "sneak-peek", "On February 28, kick off your GDC with an exclusive glimpse into the Summer of Radeon and beyond! Our feature-packed show will be highlighted by the hottest new graphics and VR technologies propelling the game industry forward – with previews of the summer's hottest PC games and VR experiences from the biggest names in the business."
It is highly expected that they'll give a glimpse of their upcoming Vega architecture. And who knows, they might officially announce one of RX 500 GPUs. At this point we can do nothing but speculate.
They also revealed the full schedule of the event; use the link provided above to check it out.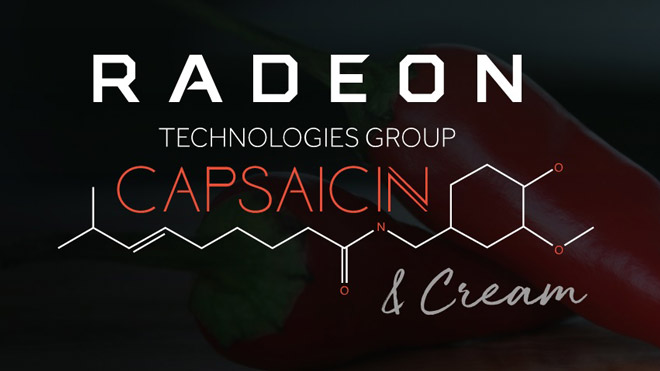 Recommended
Post Comment
Please login to post a comment.
Comments: 3