Dishonored 2 trial coming soon
Bethesda has announced a free trial version of Dishonored 2. It will be available from April 6 on PC, PS4 and Xbox One. The official Twitter account of Dishonored tweeted:
"Test your skills as a supernatural assassin. On 4/6, #Dishonored2 will be available to try on PS4, PC, and Xbox One." - Dishonored (@dishonored)
The trial will let you play the first 3 missions of the campaign. As of yet, it is unknown if the trial will be replayable or time limited. But if you choose to buy the full game you can retain all the save games from the trial.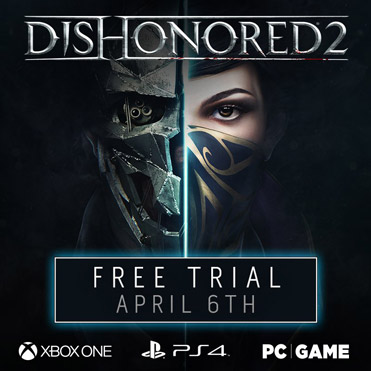 Recommended
Post Comment
Please login to post a comment.
Comments: 2