Far Cry 5's Season Pass detailed, story trailer released
Far Cry 5 Season Pass will include three adventures that "take you far away from Hope County", Ubisoft announced today.
The first one is the Hours of Darkness, in which you will travel back in time to battle Vietcong soldiers. In Dead Living Zombies you will fight against zombies in B-movie scenarios. And finally, in Lost on Mars you will battle Martian arachnids on planet Mars.
PC owners who purchase the Season Pass will also get Far Cry 3. Far Cry 5 will launch on March 27 for PC, PlayStation 4, and Xbox One.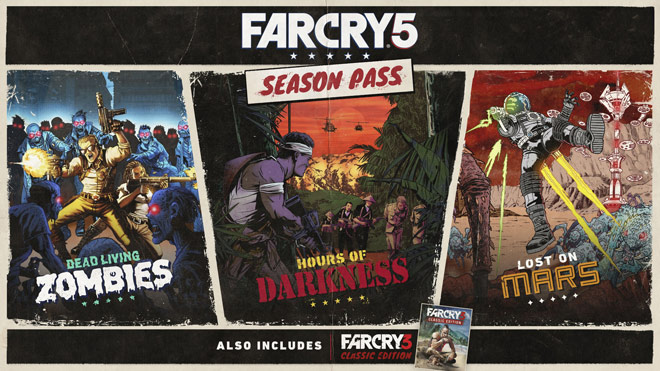 Ubisoft has also released a story trailer, which can be viewed below.
Recommended
Post Comment
Please login to post a comment.
Comments: 2