Next Assassin's Creed game's name and screenshot leaked
More and more information about Ubisoft's currently unannounced Assassin's Creed game is getting leaked. Recently it was leaked that the game is called "Assassin's Creed: Origins". And now a screenshot (photo of a screen actually) has been leaked. Check it out below: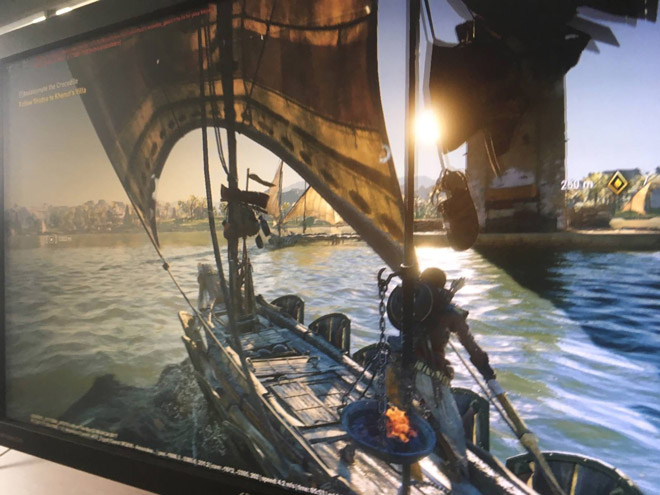 Naval combat is rumoured to be returning to the series. And the picture above, although doesn't confirm it, just strengthens the speculation. Also, if you look closely, you'll see that the protagonist has arrows (and a shield?) on his back and his objective is to "assassinate the crocodile". This could mean there will be animal hunting like in AC3.
Some reports claim this game will be a prequel to the original Assassin's Creed and will release this year on PC and both the mainstream consoles.
What do you think?
Recommended
Post Comment
Please login to post a comment.
Comments: 7