Batman Arkham Origins Game Review
Batman Arkham Origins was released on October 25th 2013 and is most anticipated game of the year. Game shows the events before the stories of Arkham Asylum and Arkham City.
Batman Arkham Origins, the most anticipated game of the year 2013 which was released on October 25th 2013. However the big sites like IGN and Gamespot rated the game as 6 and 7 but the game is a lot more better in my opinion.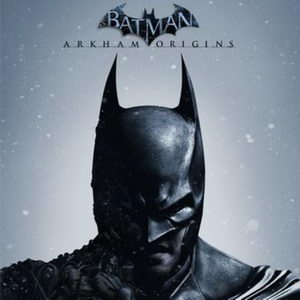 --- Spoiler starts here ---
Bruce Wayne, The Batman is in Batcave. He receives information that Gotham City's BlackGate Prison is under attack by Black Mask. He goes there before Black Mask fighting his gang men but Black Mask escapes away. Then the Killer Crocodile, a half human half crocodile fights Batman on the roof. Batman defeats him and Killer Croc tells him that Black Mask has hired assassins to kill batman for a big bounty. At meantime Gotham City police arrives but Batman escapes and goes into Batcave. There he uses a memory he finds in Jail to retrieve information about the assassins. He sees that 8 biggest assassins are before him. Deathstroke, Deadshot, Bane, Firefly, Electrocutioner, Lady Shiva and Copperhead are given job to kill Batman to get a reward of 50 million dollars. Batman then goes before a gangster Cobblepot, The Pengiun to receive more information from him. There are some jamming towers that stop Batman's Batwing. So he goes to stop these jammer and there he encounters a computer hacker, Enigmo. He then catches a man of Pengiun, the loost lips and gets his phone sim. After that he collects other 2 SIM cards to locate the Penguin. The Batman finds out that Penguin is hiding in an old ship. There he is hosting a tournament. When Batman reaches there Penguin's assistant Tracey sends Electrocutioner to fight Batman. But the Batman finishes Electrocutioner in one kick and then goes after Tracey to find out about Penguin. He catches Tracey and goes to Penguin. But as he reaches the Penguin and starts interrogating him the assassin Deathstroke attacks him. Batman defeats Deathstroke but the Penguin escapes away. Batman then contacts his butler Alferd and he tells him that the Police found a body in Lacey Towers, Property of Roman Sionis, The Blackmask so the Batman goes there to investigate his death. He there finds out about someone named 'The Joker'. Then he goes to Gotham City Police Department to find more information about him. Then Batman understands the whole case and goes before the Joker who is in Gotham Merchants Bank owned by Sionis. There he finds that the Blackmask actually is 'The Joker' from more than a month and it was the Joker who hired assassin's before him. But Joker escapes from there then Batman goes before him in Sionis Steel Mill and there he encounters another assassin the Copperhead. He defeats her and she tells Batman that Joker is having a meeting with his assassins. Batman then locates the Joker in the Royal Hotel and goes there. There the Joker kills the Electrocutioner because he doesn't listen to Joker. After that Batman picks up Electrocutioner's Gloves and goes before Joker. At reaching to Joker Bane encounters with the Batman. He fights him and GCPD comes there to help him but the Bane escapes away and Joker falls from the building. Then Batman catches Joker and gives him to Police to arrest and himself escapes away. After that he goes before the Bane there at the Bane's hideout he finds that Bane knows his real identity. Then he decides to go to Batcave but at meantime Firefly attacks the Gotham Pioneer Bridge. So the Batman goes there to fight Firefly and finds out that there are four bombs under the bridge so Batman defuses them first and then defeats Firefly. On reaching the Batcave he finds that the Batcave is destroyed by Bane and Alferd is living his last moments. But then Batman usees his shock gloves to start his hearbeat again and receives report that Joker has attacked Blackgate Prison. He goes there and fights Bane and defeats him and goes before Joker. He founds Joker in the Prison Chapel and gives him a sound beat and have some talk with Gordon and gets away. After that the police arrests all the criminals, Bane, and the Joker. Then a lady comes in the jail and gets Deathstroke out.
--- Spoiler ends here ---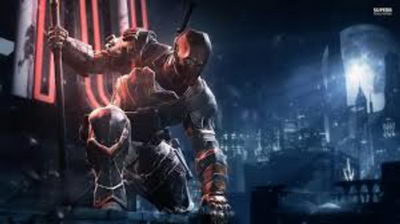 Well, the game was really cool and story was also awesome and graphics was very good thing. Well, my personal advice is that never go on a side mission when playing campaign story because if you set your map pointer on something else you will lose your story path :P (I have wasted a lot of time on that :D). The hand to hand fighting style was awesome and the gadgets were also very great. It was my first Batman experience and I have decided to play other two parts as well :). The graphics were also very great and the cutscene graphics were better than ever :D. Storyline was also very good with many unknown adventures. The Detective Vision and Evidence Scanners were the best things. Like a real detective, I really liked those two features of the game. Also there are many more Side missions to go through like defeating Enigma, Anarky and destroying Drug Caches etc. Well, the overall thing is that it deserved the title of most anticipated game of the year. I hope there are many more upcoming titles to the game :).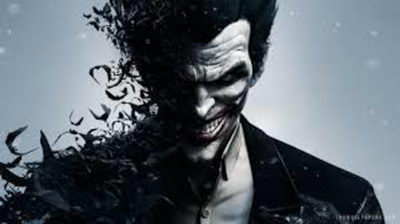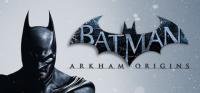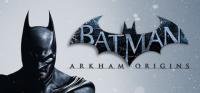 Batman: Arkham Origins
Release date: 2013. October 25. (PC)
Genre: , ,
Developer: Splash Damage, WB Games Montreal