Bob: A thousand lives giveaway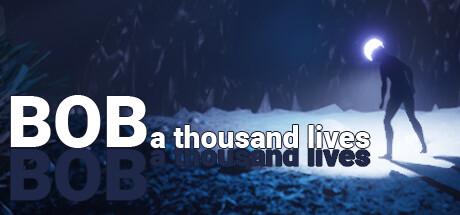 Type: Normal
Level needed: 1
All entries: 134
Quantity: 50
Platform: Steam

Sponsor:
putnaicsaba

End: 2022. 10. 03. 16:00
Closed
Giveaway Terms and Conditions

Registration and determined profile level requirements are needed to participate in the giveaways.
The winner will be selected by drawing in every type of giveaway. The winner will have 15 days to respond. After the expiration of the 15 days, another winner will be selected.
In case you win, do not forget to thank the sponsor for your prize and send a feedback.

Giveaway types:
Normal: you can enter the giveaway once. Everyone has the same chance to win.
Repeated entries: you can enter the giveaway repeatedly. The member who has more entries also has more chance to win. The entry intervals are the same for every member and are different per giveaways.
For Newbies: Only newbies (who has never won before) can take part in this giveaway.
For Sponsors: Only sponsors can take part in this giveaway.

Giveaways are not open to members who have an active warning.
To send you a Steam gift, the sponsor might need your email address you use on Steam.

This giveaway is now closed.
Winner:

Borbi

Frost82

cseszka

norbi74

Strider01

Sicu33

kaland21

djstefi
darkvoid

kifeco

Laszmen

Norbhy

end996

Balcsix

domastus

laca87
-ARK- Doctor

Half_feet

GeryDee

DemonMesteR

Martesz9s

trepend

Edveen

Tibuu

fpsgamer

Szabcsiadi

AdmIIIral

Janko95

Rockos

karva

MysticMac

Mallifrey

mrrobot

Yanis Verdant

nicomora

AlexADK

Fishman

holasor

XxGodMasterxX
Almi24

Rudmancs

Dante4154
StanleyLoL

Hemaupgrade

Zorgano

Inad11

Encee

ZeeroNix

Marconi Marco

Deleted user