Call of Duty: WWII revealed with trailer and some details
First of all, if you missed the livestream, you can watch it on Call of Duty's official YouTube channel. It's worth watching in its full entity.
Well, the livestream kicked off with the reveal trailer of Call of Duty: WWII (it's pronounced Call of Duty: World War II, just in case). You can watch it below:
Once again the release date leak was right. The game is releasing on November 3. But hang on, you will not have to necessarily wait that long to play the game. Because a "Private Beta" will be held sometime before. At this point, the only thing we know about this beta is that it'll be available first on PlayStation 4.
The game's single-player campaign will be about the bonds of brotherhood between soldiers. According to the behind-the-scenes trailer showcased at the livestream, the campaign will profit from the game's dark and beautiful design. It means, the art of this game will be dark, with beautiful and visually impressive graphics.
Although it is best to hear about the story directly from the developers, I can tell one thing for sure, the devs want you to feel that you really know the in-game characters when you finish the game. So, you can expect some memorable characters in COD:WWII.
The biggest news about the multiplayer right now is the introduction of "Headquarters". They're online spaces for players to interact with each other. But the devs were pretty tight-lipped about the multiplayer. Because they have planned a "huge E3". They gave a sneak-peek trailer, though, it was the sneakiest.
A teaser image for Zombies CO-OP mode was also released. You can watch it below: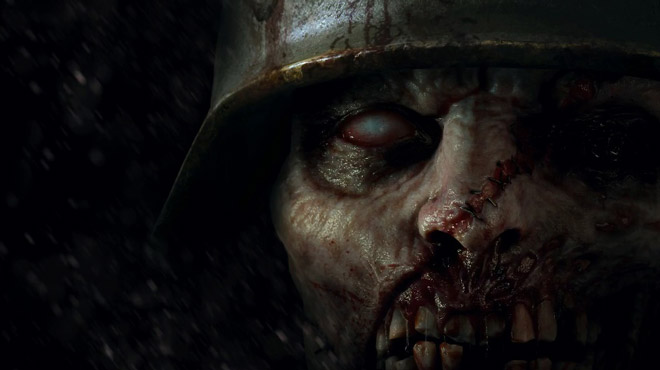 The whole multiplayer aspect will be discussed (in detail) at E3 2017. Probably at Sony's conference, since Activision has a deal with them. So make sure not to miss the E3 in June! It'll be streamed live here at GSR.
Leave your thoughts below in the comments.
Recommended
Post Comment
Please login to post a comment.
Comments: 4