Get Titanfall 2's first DLC package for free next week
The first DLC package of Titanfall 2, Angel City's Most Wanted, will launch on November 30, Respawn Entertainment announced. It'll include a new map, weapon, Titan customization kit and much more. And it'll add an in-game store which will allow players to buy "new skins, camo and Prime Titans". No pay-to-win weaponry or anything that could have any effect on game stats will be sold at the store.
The announcement said: "Currently, our launch communication has been focused on addressing bug and balancing feedback, promoting Titanfall 2, and amplifying the incredible critical and fan reactions. We've heard your concerns loud and clear about the longevity of Titanfall 2 and what's next for future content. Today we are starting that conversation."
Angel City's Most Wanted DLC will include:
- Angel City map: A fan favorite map from Titanfall 1 is reborn for Titanfall 2.
(Fans that pre-ordered Titanfall 2 will get access to the Angel City map starting on November 30. All other players will get access to the Angel City map starting on December 3rd.)
- Wingman Elite Pistol
- Titan Kits: Get more customization for your Titan with these all new kits.
+ Ion: Refraction Lens - Splitter Rifle splits 5 ways
+ Scorch: Scorched Earth - Flame Core ignites the ground, leaving thermite in its wake
+ Northstar: Threat Optics - Enemies are highlighted while zooming in
+ Tone: Burst Loader - Aiming allows the 40mm to store up to 3 shots to burst fire
+ Legion: Hidden Compartment - Power Shot has two charges
+ Ronin: Phase Reflex - When doomed, Ronin phases out of danger
- Pilot Execution: Inner Pieces - Phase into an unsuspecting victim
- Stats screen
- FAQ menu
- In-game store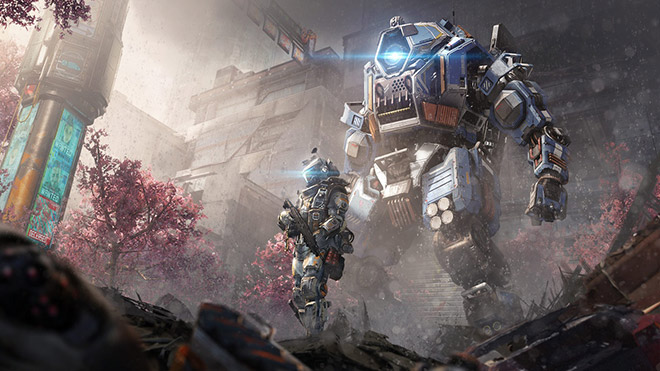 Recommended
Post Comment
Please login to post a comment.
Comments: 4