GSR: Game of the Year Award 2016
Well, another year has passed, which luckily brought plenty of great video games.
Of course, this year again we announce the GSR: Game of the Year Award. So grab the opportunity to vote for the best PC game of 2016.
You can vote here: http://gamesystemrequirements.com/goty/2016
Vote ends: December 27, 2016. 23:59:59 (GMT)
Announcement of the results: December 28, 2016.
Have a good voting time!
Here you will find the results.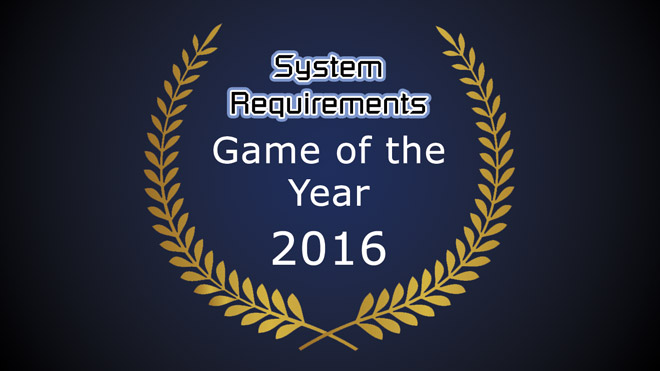 Recommended
Post Comment
Please login to post a comment.
Comments: 9