GSR: Game of the Year Award 2018
Another year has passed, which luckily brought plenty of great video games. This year again we announce the GSR: Game of the Year Award. So grab the opportunity to vote for the best PC game of 2018.
As always, you can choose one PC game which you consider the best of those launched in 2018.
On the link below you'll find a list of the most popular 240 video games on the basis of page views. Use quick search to find your choice even easier. Besides, if you change your mind, you will be able to change your vote before the deadline.
Vote ends: December 15, 2018. 23:59:59 (CEST)
Announcement of the results: December 16, 2018.
You can vote here: https://gamesystemrequirements.com/goty/2018
Have a good voting time!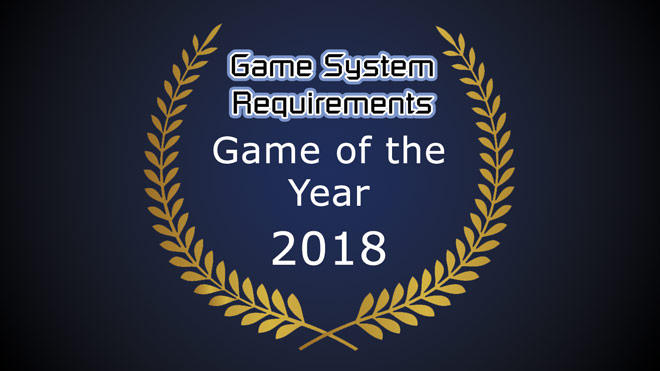 Recommended
Post Comment
Please login to post a comment.
Comments: 6