More details about Call of Duty: WWII
During the worldwide reveal yesterday, we came to know quite a bit about this year's Call of Duty. You can check all that here.
And today more information about the upcoming World War II shooter came into light. The most interesting one among them is the removal of health regeneration system. This system was introduced to the series by CoD 2 (back in 2005) and it stayed ever since. In this system, your health regenerated automatically when you were not under fire (i.e. behind a cover). But CoD: WWII is abandoning this system for classical medkit based health system (like in CoD 1), where you need to find medical supplies in order to replenish your health.
So, now "you [will] have to worry about every bullet"; good luck.
If you're interested in this game, you may want to check out the "Private Beta". But the only way to get access is pre-ordering the game. The game comes in 3 different versions. 1) The standard edition, 2) the Digital Deluxe Edition and 3) the Pro Edition. The standard edition is just the base game for $60, the Digital Deluxe Edition includes Season Pass "and more" with the base game for $100 and the Pro Edition is GameStop exclusive version of the Digital Deluxe edition, it includes Season Pass, a collectible steelbook case "and more" for $100. Additionally, you'll receive a limited-edition hat if you pre-order at GameStop.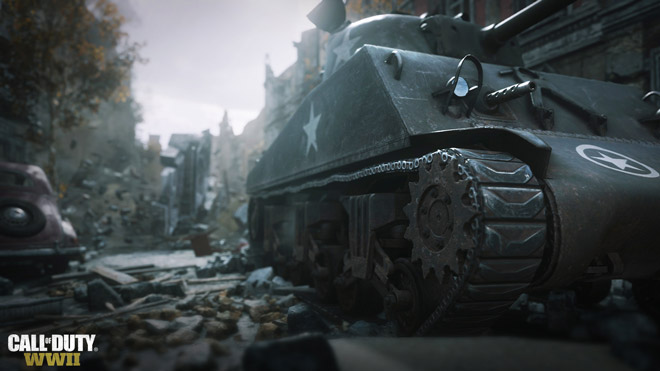 Recommended
Post Comment
Please login to post a comment.
Comments: 5