Nvidia announced GeForce GTX 1080 Ti
At this year's GDC conference Nvidia finally announced the long-awaited (and widely rumoured) GeForce GTX 1080 Ti. It is set to launch on March 10.
As I predicted from "#ULTIMATEGEFORCE", the 1080 Ti is the strongest GPU in Nvidia's line-up. Yes, even stronger than TITAN X. To be precise, according to Nvidia it's 35% faster than GeForce GTX 1080. So that implies GTX 1080 Ti should be about 15% faster than TITAN X.
Nvidia revealed almost all of the specifications of their new flagship monster. Let's start by telling that GTX 1080 Ti is a GP102 based GPU, just like the previous GPU king TITAN X. It consists of 11GBs of GDDR5X memory running at an astonishing speed of 11GB/s on a 352-bit bus interface. All this results in a 484GB/s memory bandwidth. But you know what, you can boost the bandwidth up to 1200GB/s if you want! That's almost 1.2TB/s for god's sake!! It operates at a boost clock speed of 1583MHz and has 12000 billion on-board transistors. It features 11.5 TFLOPs of power with 3584 CUDA cores and has TDP rating of 250W.
But the best part is the price. Just to convince you that the pricing is amazing, first take a look at TITAN X's launch price- $1200(US). So what could be the price of its big brother? Alright, without further ado here it is- $699(US). Yes, you read that right. Nvidia is actually willing to give away more performance than TITAN X for a little more than half of its price. Good news for all of us, especially enthusiasts.
Click here to read the specs in an organised manner.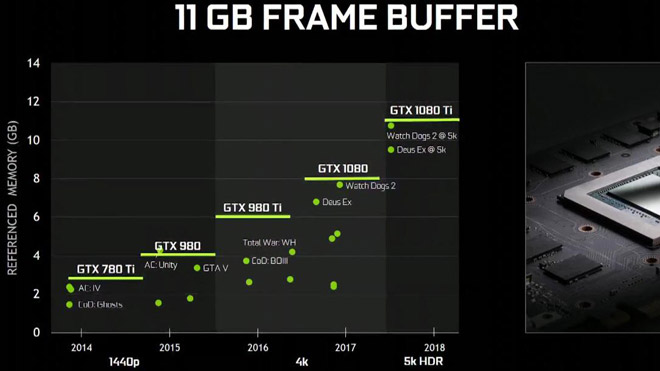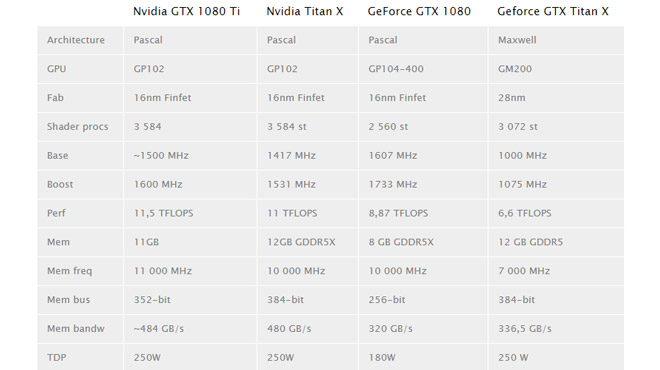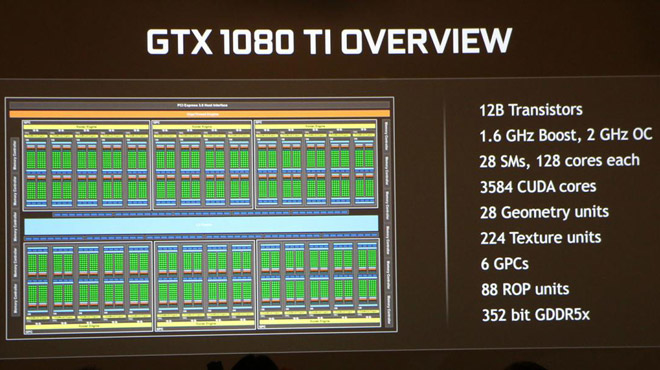 Recommended
Post Comment
Please login to post a comment.
Comments: 5