Battle For Liberty
Freedom Fighters is a Third-Person Shooter game of 2003. It was developed by Io-Interactive & published by EA Games. Great story, great soundtrack & great gameplay makes Freedom Fighters a great game.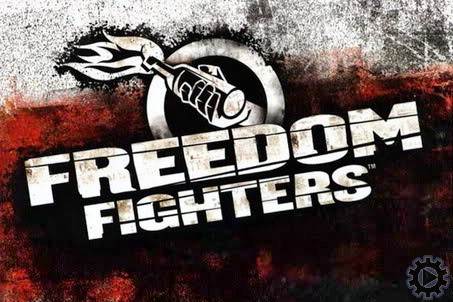 Freedom Fighters
Freedom Fighters is set in modern-day America. But the history we know isn't the same in this game. It has a alternate history, where Soviet Russia invented the "A-bomb" first and ended WWII by dropping it on Berlin. As the time passed, they became the most dominant power in the world. And finally they invaded America, trying to take it over.
Our protagonist is a 32 year old plumber, Christopher Stone. He was a normal citizen, who didn't even listen to any conspiracy theories. His life was plain and simple. Until, his brother Dave Stone; got kidnapped by Russian soldiers when they were plumbing at an apartment. Chris somehow got away from those soldiers and saw the Russian army tormenting Manhattan. Then he escaped from there with the help of a revolutionist and joined the resistance to become a freedom fighter. And ultimately became the leader of the resistance, "Freedom Phantom".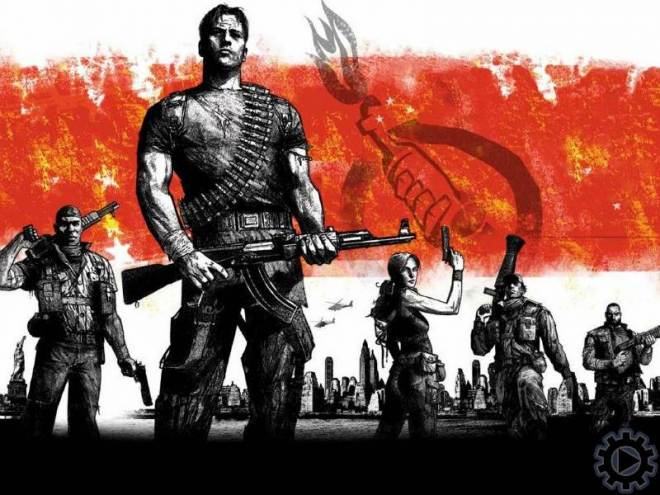 This game is played from a third person camera angle. The camera cannot be zoomed in or out manually. But one can aim down sights. This will bring the camera over the solder of our hero, which gives a slight zooming effect.
In freedom fighters you (the player) will not only have to shoot your enemies but you'll also have to lead a squad. Yes, you're able to commandeer a group of rebels in this game. The controls for commanding your squad are simple and very easy to learn.
There are three types of command; attack, defend and fall-back. You can send one member of your squad or the whole squad to attack the place you're looking at, by pressing the assigned button for attacking (by default it's "2" ; not "num 2"). Tapping the button will send one member and holding the button will send the whole squad. You can also command while aiming down sights to pin-point the exact location you want them to go, this is pretty helpful at times. Similarly, pressing the assigned buttons for falling back and defending (by default, "1" & "3". Not the 1 & 3 located on the num pad) will make your team or a teammate to fall back (it means he/she/they will follow you) or defend, respectively. As you might have guessed, tapping the button will affect one member and holding the button will work on the whole team.
Trust me, this system will really make you feel like a leader.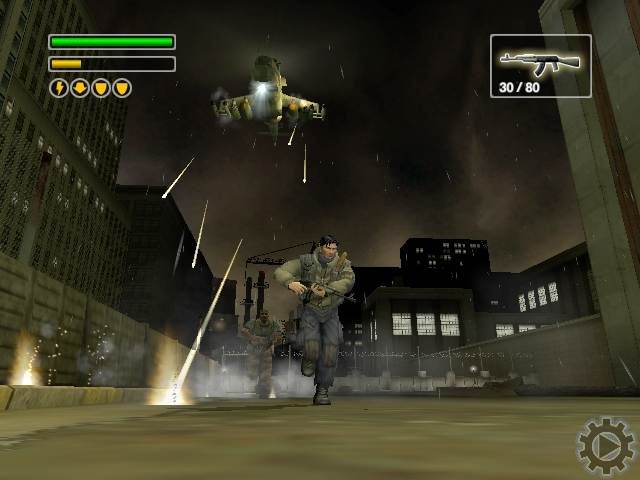 AI (artificial intelligence) is a very important thing to consider in a (single-player) squad based game. Cause bad AI is able to ruin the whole experience, single-handedly. Thank god, Io-Interactive thinks the same way. That's why the AI is just amazing in this game. You'll never find any member of your squad getting stuck against a wall, taking a very inefficient way or doing something idiotic and funny. They can follow you anywhere you go, except water; they can't swim. But they will reach you by the shortest way around the water. They will run away from the danger zone after you plant a C4 and If a enemy grenade falls nearby they will hide behind cover or will just try to run away from it.
Before going into combat analysis. We should take a look at movement mechanics.
You can run or walk, whichever you want or is more suitable for the situation you're in. Climbing is another feature of the game. You can climb certain structures in the game world, as well as ladders. You'll have to use both normal jump and special climbing moves to climb complex structures. Sometimes, You have to make good use of climbing mechanism if you choose to infiltrate stealthily. And the best part is your teammates can also climb flawlessly, without getting stuck anywhere. This is an awesome showcase of amazing AI.
Another movement mechanic is swimming. You can swim in water. But you can't swim for long in very cold water. Though you'll never have to swim in the game. I said "have to", this means swimming is not necessary to complete any missions. But you can swim around if you like/want to, though your teammates will not be swimming with you.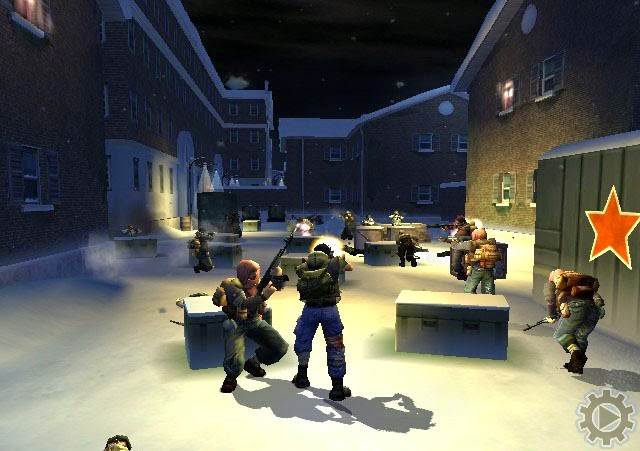 Now let's get into the combat mechanism of the game.
Since this is a TPS (Third Person Shooter) game, shooting will be a huge part to consider. And.. the shooting in the game is satisfying. Maybe not the best shooting experience but still satisfying. There are a variety of weapons to choose from. Plumbing wrench, pistols, shotgun, assault rifle, sniper rifle, SMG, rocket launcher, grenades and molotov cocktails (signature weapon of a revolutionist). The weapons are very simple and they work great also. You can also use enemy machine gun positions in your favour.
The action gets hotter and hotter as the game progresses. The background music creates the perfect environment for the clash of your team and the red army. I'm having trouble to explain the feeling of fighting along with a dozen of freedom fighters against a huge Russian army to hoist the national flag. You'll have to play the game to know how great it feels!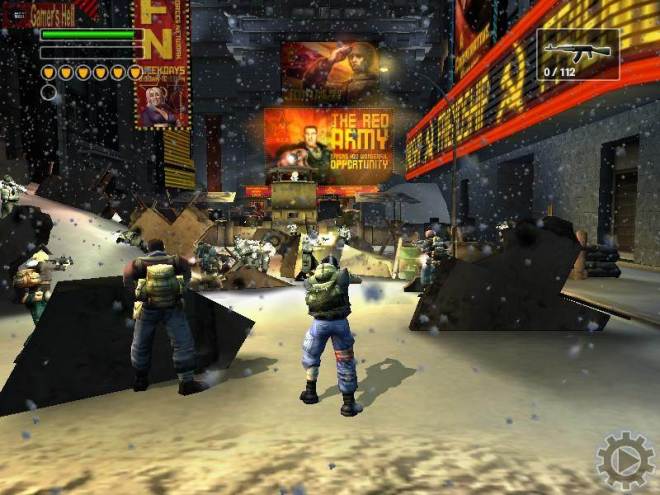 Other gameplay features include talking to people to gather some information and healing any wounded citizen or revolutionist you see (doing this will give you charisma).
Now you might wonder what charisma is. It is the skill of controlling people by the respect you earn by doing heroic works (winning people's hearts). The more charisma you have the more freedom fighters you can recruit in your squad.
Soundtrack of this game is greater than amazing. It's one of the best videogame soundtracks ever created! The musics will create an atmosphere that will totally immerse you into the game. Without the music Freedom Fighters feels like a FC Barcelona without Messi.
The story of Freedom Fighters revolves around Chris Stone and the sewer revolutionist's activities. Like how he became "The Freedom Phantom" from a plumber. The story has everything, humour, sadness, tragedy, betrayal, friendship, passion, love, shock just everything. This story will not let you stop playing once you played till a certain point.
Pros:
Good graphics for a 2003 game
Great gameplay
Amazing soundtrack
Immersive story
Cons:
Really short game
Stealth is mediocre (but realistic)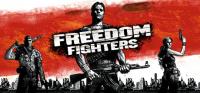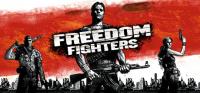 Freedom Fighters
Release date: 2003. September 26. (PC)
Genre: ,
Developer: IO Interactive