Assassin's Creed Rogue
In my opinion, if you think this game is a waste of money and time... YOU ARE WRONG! YOU HAVE TO TRY THIS GAME !!!
--- Spoiler starts here ---
The story starts off as a tutorial for players who do not know the new controls of the game. The very first cutscene appears showing Shay stealthily running to his fellow assassin and then saying "I nearly had you". Then they both go to the top of a cliff and sync a viewpoint. After that they both go back to camp where they meet their angry captain. Shay gets into a fight with him and it gives us a tutorial on new combat. After all that they go to their ship and on their way they free some smugglers from British soldiers who are on a boat. (I leave out some game story because it is just fighting and stupid cutscenes). Shay goes to Davenport Homestead, home to Achilles, where we train with some fellow assassins and then meet Achilles and Adewale. Achilles sends us on a mission with Liam, Shay's friend and they get into naval combat with a small ship. After this Shay learns about Lawrence Washington, who is a Templar. Shay has been given the task to locate and kill him and he does. And then he kills Smith who is tricky little guy. After doing all this he goes back to Liam who sends him to Eavesdrop James Wardrop and then kill him and steal a box and give it to Benjamin Franklin who electrifies it and then the box shows a map.
After that, Shay returns to Achilles with the knowledge of the location the map showed and goes to a Church in Lisbon, Portugal. When he is there he discovers a strange artifact, which he touches and an earthquake starts, killing hundreds. Shay runs back to his ship and returns to Achilles filled with anger. When he reaches Achilles, he confronts him and he is throwed out. After a while he goes back and sneaks in and steals a book with the locations of the Artifacts. While doing so he is seen by Achilles but he says he has to do it to protect people from being killed by the earthquakes caused by the artifacts and Shay runs to a cliff and every Assassin tries to stop him but he jumps. After a while he is woken up in a small house where he meets a small family of two who helped him recover. They also give him a new suit and he meets a man named Monro, also a Templar. Monro earns the trust of Shay and sends him to save a friend called Gist. After saving him they both find a ship and name it "The Morrigan". (Leave some story behind). Shay does all the Templar work and meets with Haytham Kenway and turns into a Templar. After that he decides to stop Achilles and kill everyone who gets in his way. He kills his former fellows and then Adewale. (Leave some story behind). Shay and Haytham finally meet Achilles and his former friend Liam while in search of another artifact. Accidently Liam falls on the Artifact which again causes an earthquake. Shay chases Liam and Haytham chases Achilles. After Shay kills Liam, he goes back to Haytham and stops him from killing Achilles because Achilles finally figured out what would happen if he touched the artifacts.
But still Haytham shoots Achilles' leg to make him remember what happened. After all that Haytham sends Shay to France where he is given the task to kill Charles Dorian (Father of Arno Dorian of Assassin's Creed Unity). After killing him the credits starts to roll and that's the end of the game.
--- Spoiler ends here ---
So the story is quite good and the optimization of the game... I have to say knowing Ubisoft's poorly optimized games, is the best Ubisoft has ever done. It runs on my Dual core (Athlon 64X2 4600+) pc with a GT610. In my opinion, if you think this game is a waste of money and time... YOU ARE WRONG! YOU HAVE TO TRY THIS GAME !!!
I would give a...
8/10- Graphics
9/10- Optimization
9/10- Gameplay
9/10- Overall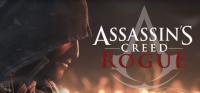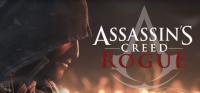 Assassin's Creed Rogue
Release date: 2015. March 10. (PC)
Genre: , ,
Developer: Ubisoft Sofia