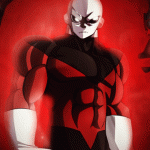 SamX (Sam)
19 years old, male
West Bengal, Howrah
India
Offline, last visit: 35 days ago
member for: 3 years
Most Wanted! The Journey To Become #1
EA Black Box created and EA Games published probably the best racing game ever created (surely the best racing game I ever played) on 15th November, 2005. This game doesn't need an introduction, let's get straight into the review.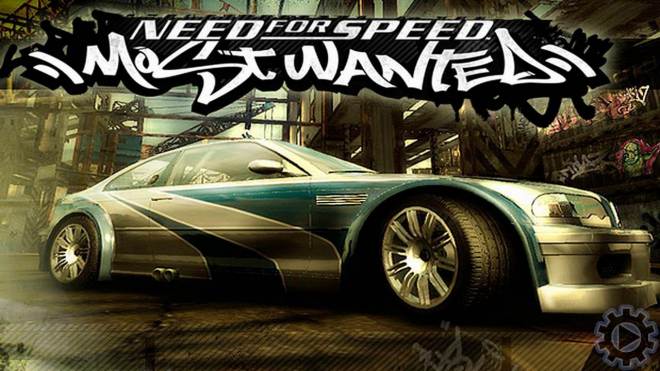 Need For Speed: Most Wanted
NFS Most Wanted is set in modern day America's fictional city, the "Rockport City". Where street racing rules. Cops and racers are always going after each other and every racer is trying to get their names on the "Black List" to become the most notorious (in case you don't know, notorious means respectable in street racers' dictionary) racer in the city, or let's just say the Most Wanted Racer.
This game can be played from many different camera angles. Such as, first person, first person with car's hood visible, close to car, far from car etc. My favourite is the far angle. There is no cockpit cam in this game. Far and close cameras move close to or away from the car when the car brakes or speeds up respectively. This makes a bit illusion of inertia (and I like that).
The gameplay system is easy to learn and easy to master as well, though a bit practice is needed. There are many game modes, such as, quick race (where you can play any type of race you wish) online races (where you take on other players from all over the world), challenge series (where you can play certain challenges, in it you find yourself in a preset scenario and will have to act as instructed. Believe me it's really fun!). But the main attraction of the game is the campaign or career mode. The campaign has a story which is great for a racing game. You'll totally immerse into the game after playing the career mode for some time. The time you'll spend into the campaign will be action-packed. And the action will only get more insane with time. It's a unforgettable experience, the feeling is just awesome!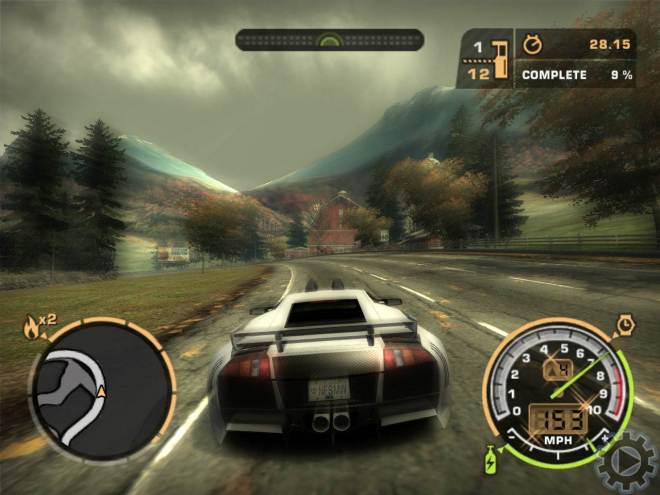 What makes this campaign so good? Answer: story, music, races, persuits and freedom. Yes, freedom. It has a beautiful and detailed open world, where you can roam freely without anyone or anything stopping you. Did I just said no one or nothing will stop you from roaming freely? Forgive me. Cause racers placed higher on the blacklist doesn't let new racers get into their boroughs. So you'll have to earn your way into their boroughs. There are only three boroughs actually; Rosewood, Camden Beach and Rockport City. So you'll not have to work very long and hard to unlock the whole world.
And after unlocking the whole map, there's no stopping you from roaming freely, except the police. They're always there to spoil your fun. If you do a certain amount of damage to the world while roaming, someone will report you to the police. Then police will start searching for you and if any police vehicle sees you a pursuit will start. Pursuits are the most fun part of the game. You'll just have to evade the police by any means necessary (that includes, breaking water tanks, blasting patrol pumps and more). Pursuits are divided into six (or seven, if you count the last challenge of the challenge series) heat levels. The higher your cars heat level becomes the better and more cops get involved. You'll have to fight against helicopters, heavy SUVs, spike strips at higher heat levels. High level pursuits are awesome! Ideal for those who love adrenaline rush.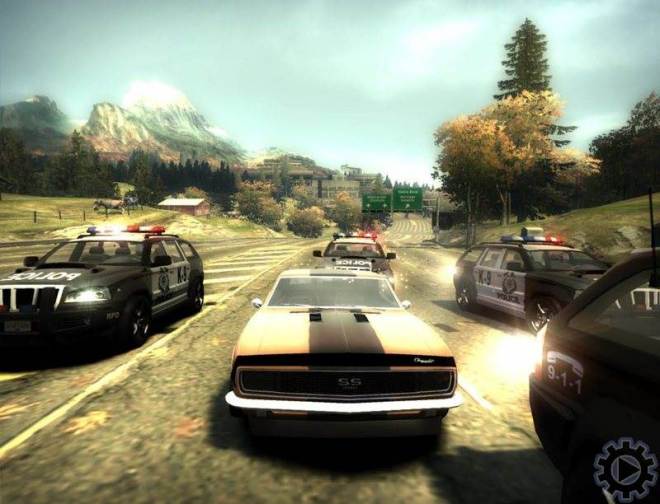 And music plays a big part here; to make the atmosphere of those pursuits (and races also) even hotter! The musics and songs fit very well into gameplay situations, making them feel a lot more cinematic, immersive and better. This game has many original and exclusive tracks. And most tracks in the game are really good.
Well, we were talking about pursuits. So let's get back to it. Now you know what heat level is. But you might wonder how to bring down the heat levels. The heat levels belong to your cars. That means, each car of yours has it's own heat level. To bring down the HL [no, no, I shouldn't call it HL, that'll make different sense], I mean heat level, you'll have to make your car look different. So that the cops can't recognise your car. Changing parts, coloring the car or even changing the body kit will do the job.
This is where customization comes in. It has good customization options, though they're nothing if compared to it's predecessor, NFS Undergrond 2. You can change the body kit of your car. You can change many parts and add even more parts to your car, like hood, spoilers (not alerting about spoilers! Spoilers are the tale like part of a car), roof scoops, rims etc. You can you use many vinyls, which are kind of tattoos of your car. There are different kinds of vinyls, like, lines, flames etc. You can customize the colors used for vinyls. There are many colors to choose from and few types of color to choose from (like, gloss, metalic, matte etc.). Those colors are available to apply on your car also. You can color your car's rims too. There are many rims to choose from. You can replace stock windshield with colored windshields. You can print any company's name on it (as well as any other part of your car) from a huge list of companies. And oh yes, you can buy the carbon fibre version of most parts. Those are more expensive than the normal version but I think will (or at least was supposed to) increase your cars performance but I never noticed any difference. Well... I think that's enough customization options, isn't it?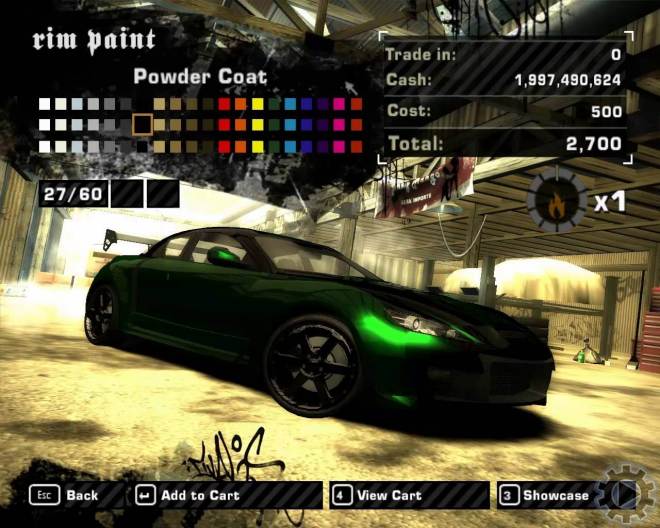 We again got distracted from pursuits; let's get back to it. To bring down the heat level of your car you'll first have to escape from the police! The best way to do it? Utilizing the game world, i.e. using pursuit breakers. Pursuit breakers are certain world structures which can be used against the cops (remember the water tank and patrol pump?). Water tanks, telephone towers,.. I don't want to name anymore; cause finding new pursuit breakers are fun. There are many pursuit breakers scattered through out the map. And once you're out of their sight, they'll start looking for you again, for a limited period of time. During this time you'll see a blue bar which is called cooldown meter. You'll have to stay hidden from the police untill the cooldown meter completely fills up. The cooldown meter fills up slower as your heat level rises. So it becomes hard to evade high level pursuits without using "hiding spots". Hiding spots are special places where you can hide from the police; when you're in a hiding spot your cooldown meter fills up much faster. The hiding spots are also scattered throughout the game world, just like pursuit breakers. You can find both of them them using the map or your minimap.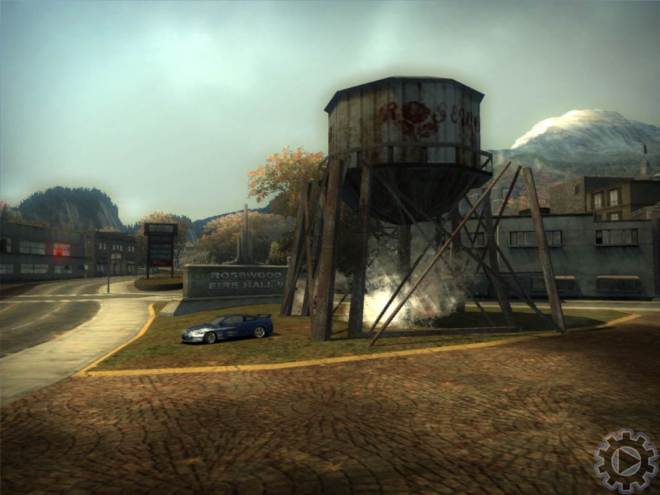 Your minimap is... you know what a minimap is right? So let me criticize it's usefulness. The minimap has two different types, 1) rotating, 2) non-rotating; this can be selected from options. I am personally more comfortable with the rotating minimap. But still it's not very useful to find your way to your destination (such as, safe house, car lot etc). But the GPS actually helps. You'll first have to set your destination in the map and activate GPS. Then an arrow will appear which will guide you to your destination. Sometimes it can be late to point towards a turn but it still is useful. And if you don't go in the pointed direction, GPS connection will be lost and you'll have to reactivate it.
But if you don't want to explore the open-world then you'll not have to worry about these. Cause you can jump to any place you wish with the push of few buttons.
At last, I just want to tell you that, this game is simply a fascinating work done by EA Black Box. You'll not find anymore racing games like this. Because it's unique. It's not exactly like a racing game, or an action driving game. It has a genre of it's own. That's why it's the Most Wanted racing game!
Pros:
Excellent graphics
Good soundtrack, fits the gameplay
Nice story
Many customization options
Amazing and immersive career mode
Challenge series is a plus point
Cons:
Can't find any con :(
Brief review:
This game here NFS Most Wanted is THE best game in the whole series till now. The graphics are extraordinary, the gameplay is breath-taking, music is good, got a good story in a racing game! What more you need in a racing game?! WAIT the list hasn't finished yet. Heart beating police pursuits, gorgeous open world, extra difficult challenges for veteran players, all this action in highly detailed super fast cars like: BMW, Lamborghini, Porsche. These will make you fill like the MOST WANTED racer.
Rating:
Post Comment
Please login to post a comment.
Comments: 20
Rating